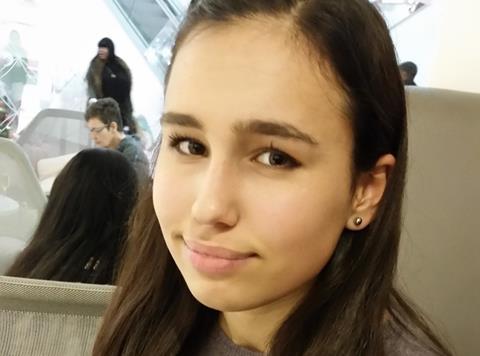 The government will press ahead with plans to introduce tough new labelling rules for food-to-go businesses, environment secretary Michael Gove has confirmed.
Under new legislation set to be introduced by the end of the summer, full ingredient labelling will become mandatory for all pre-packed for direct sale foods – such as sandwiches and salads prepared on the same premises from which they are sold.
It follows calls for 'Natasha's Law' from Tanya and Nadim Ednan-Laperouse, the parents of teenager Natasha Ednan-Laperouse, who died in 2016 after suffering an allergic reaction to a Pret a Manger baguette.
"Nadim and Tanya Ednan-Laperouse have been an inspiration in their drive to protect food allergy sufferers and deliver Natasha's Law," said Gove.
"These changes will make food labels clear and consistent and give the country's two million food allergy sufferers confidence in making safe food choices."
The new laws won't come into force until summer 2021, with a two-year implementation period designed to give businesses the chance to "adapt to the change", he added.
Industry opposition
Gove first hinted at plans to introduce 'Natasha's Law' last October, after the inquest into Ednan-Laperouse's death brought attention to the legal loophole on allergen labelling in sandwich shops.
A government consultation on the proposal in January revealed there was widespread industry opposition to mandatory full ingredient labelling, with food-to-go businesses warning it would be complex and costly to implement. However, 70% of individuals said they wanted it, prompting the FSA to write to Gove last month advising him to press ahead with the move.
Tanya and Nadim Ednan-Laperouse said they were "delighted" with the government's decision.
"While Natasha's Law comes too late to save our beloved daughter, we believe that helping save other allergy sufferers and their families from the enduring agony that we will always bear is a fitting legacy for her life," they added.
"We would personally like to thank Michael Gove and health secretary Matt Hancock for their unflinching support in doing the right thing on behalf of all people with allergies, and their support in setting up the Natasha Allergy Research Foundation, which we are launching today in Natasha's memory."
Better protection
Heather Hancock, chair of the FSA, said the change would mean "better protection for allergic customers" in the UK.
"We want the UK to become the best place in the world for people living with food hypersensitivities," she added.
"The impact of food allergy and intolerance on quality of life can be as great or even greater than almost all other foodborne diseases."
Pret a Manger, which has been trialling full ingredient labelling in several London stores and has just begun a nationwide rollout, also welcomed the news.
"We are pleased that the government has chosen to support full ingredient labelling," said a spokeswoman. "As part of Pret's Allergy Plan, full ingredient labels are now in over 60 Pret shops as part of our nationwide rollout. Before we took this step, we ran a number of pilots to confirm that this approach would be safe, practical and effective.
"Thanks to the dedication of many Pret team members, we have been able to show that full ingredient labelling is operationally possible in small kitchens when proper care is taken."