Two allergen-related deaths have raised consciousness of allergen labelling to fever pitch. So how are Pret and other large operators responding? And should the law be changed?
The tragic death of Natasha Ednan-Laperouse in June 2016 received little attention at the time. Not so now. The appalling circumstances in which the 15-year-old died - on a BA flight to Nice, after purchasing an artichoke, olive & tapenade baguette from a Pret a Manger outlet at Heathrow Airport to which she suffered a fatal allergic reaction - have been plastered all over the media for weeks.

Until this case, the media had struggled to take the free-from market seriously. And if nothing else, as well as shining an uncomfortable spotlight on Pret's policies and procedures, Ednan-Laperouse's tragic death has highlighted the seriousness of the medical conditions behind the free-from market's growth. Yet the case has also raised concerns about current allergen labelling laws for the entire food sector.

Since the Food Information Regulations were introduced back in 2014, all packaged goods have had to list and highlight 14 known allergens on the label. But there's a loophole. For sandwich shops, supermarkets, restaurants and pubs that prepare food on-site, on the same day, the information can be provided orally.
Following the letter of the law was Pret's position, at the time of Ednan-Laperouse's death at least, with notices in chillers and around the store advising customers to ask staff about allergens, though it also listed some but not all ingredients on some items. After Ednan-Laperouse's death it claims it beefed up its allergen labelling, displaying allergens on shelf tickets in front of each product. But with its policies and procedures now subject to national scrutiny, as of next month it will go further, trialling full allergen listing on packs initially in one store, then 20, before rolling it out to all UK shops "as quickly as possible". A spokesman said "the plan is to have it done by April".

But should the law itself change? Should the changes only apply to large enterprises like Pret? Will a cautious 'may contain' approach suffice? And how have other high street chains reacted?

As far as Defra secretary Michael Gove is concerned, there is no time to lose. After meeting with Ednan-Laperouse's parents this week, he promised "to bring forward concrete proposals to change the law around the turn of the year". He also wants "to make clear that businesses do not need to wait for the law to change to do the right thing. They should be doing all they can now to make sure consumers have the information they need to stay safe."
How high street chains are changing policies
Questions over labelling laws might be focused on Pret a Manger now, but other high street chains are no doubt fearful of scrutiny. Days after Pret's plans to change were announced, Greggs revealed it would be "undertaking a thorough review" of its current practices "as a matter of urgency". And others have followed suit.
A spokeswoman for London-based food-to-go chain Pod said that though there is already a label listing "any of the contained 14 declarable allergens" when a customer buys a product from its fridges and an Allergen Guide for staff should a customer have a question, it has still taken measures to improve its procedure.
"We have set up a new email address that encourages our customers with any allergen queries, especially ones that aren't the 14 declarable ones, to talk to us … and in the next three weeks all the products we make in store will be stickered with 'May contain allergens, please talk to us on allergens@pod.co.uk'.
"As a further precautionary measure, we are also putting nutritional and allergen information on all store PoS till receipts…Slightly longer-term we are determined to lead the industry with a piece of equipment that will allow us to print all the ingredients for every product we make and attach it to the packaging."
Japanese fast food restaurant Wasabi is also "looking at options to apply labels to packs and provide information via the nutritional guide", adding it will review this again "if/when any additional legislation or advice is issued by the government". Its spokesman added, however, that "our own experience is that the arrangements we have put in place work".
Eat was also confident in its existing procedures. "We already label over 80% of our products with full ingredient information listed and allergens clearly highlighted. For the remaining 20% of products, such as our hot served food, the ingredients and allergen information is clearly signed in store and we are working on ways to include it on the packaging, too. We also have an existing system in place to produce detailed allergen information on every product at the till, and provide a print-out on a receipt to customers."
But Freshii CEO Kate Skerritt says "we should avoid allergens when they're not required" as "it's very difficult to get all the product information from manufacturers", adding "products need to become cleaner".
Continued public risk?
Already, many food to go operators are reviewing their policies (see box, left). For example, Greggs will be "undertaking a thorough review of our current practices and procedures to understand how best to provide [up-to-date allergen information] to our customers", says a spokeswoman. "In the meantime we have taken action to increase the prominence and signposting of our allergen information on the digital screens in our shops and on our website."

And Pod believes "the tragic events that have unfolded recently have rocked the food-to-go industry and forced all retailers to re-examine every process and every source of communication around allergens and nutritional information."

Because this wasn't an isolated incident. As the inquest into Ednan-Laperouse's death heard, there had in fact been nine sesame-related allergy incidents reported to Pret in the year before she died, four of which led to customers seeking hospital treatment. And in addition to a separate death linked to Pret - though involving cross-contamination rather than labelling - the sandwich chain has faced a litany of online complaints this month, with customers alleging that products are being mislabelled, some containing life-threatening allergens.

In an interview with The Grocer earlier this month, FSA chair Heather Hancock slammed Pret over its lackadaisical procedures. "What does it say about food safety culture [at Pret] - either the response on complaints or deciding to put one of the 14 FIR allergens in the baguette recipe in the first place?"

Duly chastened, and having finally taken action, Pret has admitted "there is much more it can do" and that it will be improving its complaints procedure for allergy-related incidents. "Nothing is more important to Pret right now," added CEO Clive Schlee.

But how far reaching does the change in the law need to be? As well as calling Pret in for talks, the FSA is "working with colleagues in Defra and DHSC on a review of the policy and laws around allergen labelling," says a spokeswoman. "We will look at strengthening the food allergen framework to make sure people have access to food they can trust. "

In his report published after the inquest into Ednan-Laperouse's death, the coroner Dr Séan Cummings noted that Ednan-Laperouse had been "reassured" by the lack of specific allergen information on the packaging of the baguette or on the cabinet where the food was displayed. So labelling products that are in packaging - wherever it's produced - seems a good starting point.

The more contentious area is whether legislation should be based on a company's size. There are a number of experts who believe high street chains should not be allowed to hide behind regulations that were intended to free up small shops from labelling their handmade wares. As Cummings said at the inquest. "It seems a little strange a local sandwich shop could benefit from that regulation but an organisation that sells 218 million items [a year] should also benefit. A cynic might think it was almost a device to get around regulations relating to identifying food allergens."

Hancock supports this view, questioning how "a major food retailer" thought it acceptable "to use the exemption that is clearly in place for small enterprises".

So does David Pickering of the Chartered Trading Standards Institute: "For bigger businesses that are actually producing a more standard product that is sold throughout the country, like Pret, it's far easier to produce labelling for that."
"The potential for human error sadly still exists, as the large number of allergen mislabelling-related product recalls demonstrates"
But Dominic Watkins, head of food group at DWF, is concerned that changing the law to require all types of food in packaging to declare any allergens might not necessarily solve the problem. "Such changes do not actually materially reduce the risk when compared to a member of staff providing allergen information orally," he says." They just change the delivery method.

"The potential for human error sadly still exists as the large number of allergen mislabelling-related product recalls of packaged goods listed on the FSA website demonstrates."

He adds that the current system "has every opportunity to work" but "where you have packaging, people might naturally assume that the information should be on there. But if there's no information on the packaging, then the member of the public has a duty of care to themselves to ensure they are not doing anything to put themselves at risk."

Norma McGough, director of policy, research and campaigns at Coeliac UK, agrees communication is vital. "We would definitely welcome further discussion on improvements with FSA and other bodies supporting people with food allergies. [We believe] all information about all allergens present in food products produced for direct consumption on a premises should be provided. But specific labelling of those allergens as you would have on pre-packed food is not necessary. This is where communication is so important."
Costly
Changes to the law could also be costly for businesses, says Watkins. It could "increase the cost of such goods, due to the additional processes of producing and applying the correct label, leaving consumers with a meatier lunch bill," he says. And he doubts the consumer will stomach that. "Look at the calorie labelling debate. The Federation of Small Businesses and other trade associations are saying the additional cost could put companies out of business."

It's not just the cost. As Katia Merten-Lentz, partner at Keller & Heckman, says: "a shift towards labelling each product's ingredients would be too complex for small and medium-sized companies."
The complexity lies in the randomness of the supply chain for smaller businesses, explains Jim Winship, director of the British Sandwich & Food to Go Association. "Often, they're buying different ingredients, going to the local supermarket if they can't get hold of them. So the specifications are changing constantly, making it really difficult to cover all aspects of labelling in the way that perhaps a large manufacturing unit would do."

Indeed, even though Pret is a multimillion-pound chain, it still uses individual kitchens at each of its sites, operating in a similar way to these small sandwich shops and restaurants, argues Simon Stenning, strategic advisor of research agency MCA Insight. "They're not using a loophole. They're making fresh produce in the same way every restaurant in the country makes fresh produce, and you're not looking at every restaurant or pub or fast food joint to detail allergens on every menu. [Pret] is working in small kitchens in every store. The problem is always going to be cross-contamination."
How can businesses tackle cross-contamination?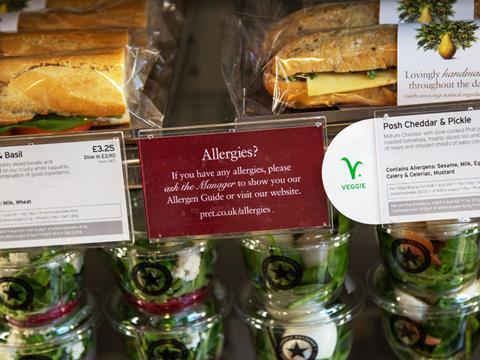 In another blow to Pret's reputation, the sandwich chain was linked, earlier this month, to a second alleged allergen-related death. Celia Marsh, 42, died in December 2017 after eating a "super veg rainbow flatbread" bought from Pret. The coroner is yet to establish the cause of death, or even set a date for the inquest, but the sandwich chain claims it was caused by cross-contamination in a dairy-free yoghurt supplied by CoYo.
CoYo vehemently denies the claims. A batch of its yoghurts was recalled from supermarket shelves in February after it emerged that a raw material supplied by a third party had been contaminated, but CoYo says this is not the same batch it supplied to Pret in December.
Either way, the incident highlights a separate danger facing food businesses when it comes to allergens in the supply chain. As the FSA points out, Pret cannot dodge responsibility by blaming CoYo.
"All businesses along the food chain have a responsibility to ensure the food they supply is safe", says a spokeswoman. So the onus is on every food business to test any raw materials for allergens, and prevent cross-contamination on their own premises.
What can businesses do to ensure this? Pret did not comment on its own procedures and whether these would be reviewed. But Marcus Stripf of Spoon Guru says any risk of contamination "should be clearly labelled on the packaging".
And Pete Martin of Ashbury Labelling is concerned use of 'may contain' on packaging could lead to "lazy clean-down procedures", with people using the warning as a "get out of jail free card" if cross-contamination were to occur.
'May contain' solution?
So, as Pret commits to "prominent allergen warning stickers" on each of its freshly made products, would it be better just to add 'may contain' to packaging? It seems not. "If you are aware of a risk a particular product poses to any group of consumers, you need to make that risk known to them," says Pete Martin, regulatory director at Ashbury Labelling. "But from what I understand, if you asked staff at Pret what was in their products then they would be able to tell you."

The FSA website also advises that a cautionary approach to labelling is not a defence, noting 'precautionary allergen labelling should only be used following a thorough risk assessment when the risk of allergen cross-contamination is real and cannot be removed'.

"There's no simple answer," adds Winship. "We've got to find a practical solution that works, which is not easy when you're dealing with such a variety of businesses that don't always have resources to do things."

Jessica Burt, food and beverage lawyer at Mills & Reeve, is similarly torn. "I can understand the view that businesses have an obligation to their consumers to ensure full information is provided. But you run the risk of pricing out smaller businesses. And the risk of more homogenised, products for all on the basis of businesses being afraid of possible liability."

To encourage people to ask food businesses about allergens when dining out, the FSA has launched the 'easy to ask' campaign after a survey carried out by the department revealed 14% of respondents were afraid to ask for allergen information. But the debate over exactly what measures high street chains should be taking to ensure the safety of their customers is likely to continue. And with Pret publicly shamed into doing more, Martin says "if business are having to go above and beyond then that means the law isn't adequate and everyone would need to change"
How are high street chains reacting?
Costa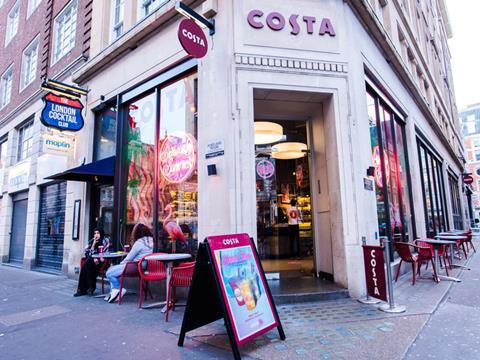 What is its policy? "Each store has a nutrition guide which lists the allergens of every Costa Coffee product displayed in our counter. There is a sticker in cake counters and strut card on top, which directs customers to our stores' teams … with all product information available online and in store."
Will this change? "We continue to review how we provide information to customers… We recently updated those stickers in our cake counters and provided an additional strut card on top."
Eat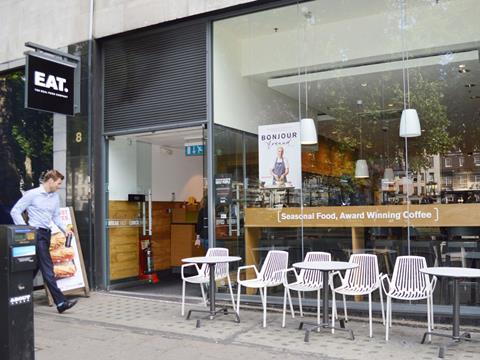 What is its policy? "We already label over 80% of our products with full ingredient information listed and allergens clearly highlighted. For the remaining 20%, such as our hot served food, [this] is clearly signed in store and we are working on ways to include it on the packaging. We [can also] provide a print-out on a receipt."
Will this change? "As the majority of products are already fully labelled we don't expect there to be significant challenges in producing labels for the few remaining items."
Freshii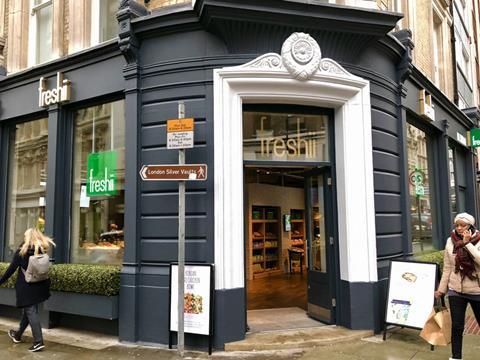 What is its policy? "We have allergens on the labels, an in-shop guide and signs in the shops."
Will this change? "We reviewed our policy to display all allergens on product labels. All our employees will have allergen training. It is very difficult to get all the product information from manufacturers, though. By law, we should avoid allergens when they are not required. Why put sesame seeds in baguettes? Products need to become cleaner."
Greggs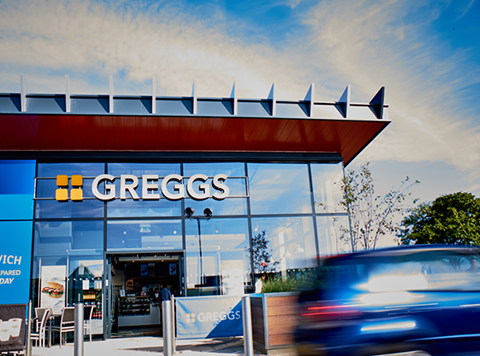 What is its policy? A nutritional information leaflet is available at each of its stores and the information for each product can be found on its website.
Will this change? "As a matter of urgency, we are undertaking a thorough review of our current practices and procedures. In the meantime, we have taken immediate action to increase the prominence and signposting of our allergen information on the digital screens in our shops and on our website."
Itsu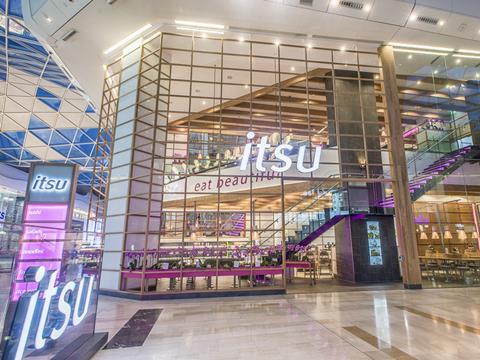 What is its policy? "From our suppliers we receive a full breakdown of all ingredients, allergens and potential cross-contamination of products during the manufacturing process. All our shops contain signs that ask customers with allergies or dietary requirements to speak with a member of staff. All team members receive allergen training every quarter to enable them to use our allergy matrix, which is also on our website."
Will this change? No response.
Morrisons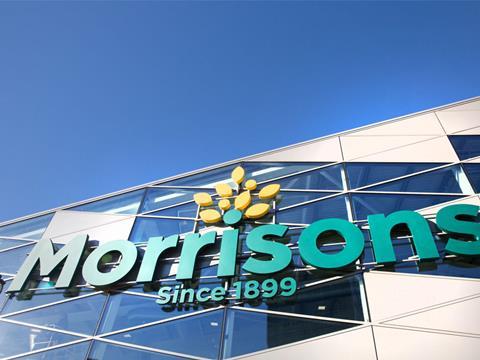 What is its policy? "If the item is pre-packaged for direct sale, such as bread rolls, the allergen information is printed on the label. Where the item is sold without packaging eg deli ham, the allergen information is displayed next to it the on counter." Its Market Street salad bar also has allergy information displayed on labels next to the dishes.
Will this change? "We have no plans to change our labelling."
Pod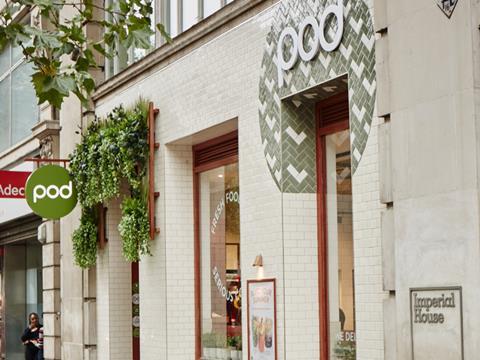 What is its policy? A label on the fridge lists any of the 14 declarable allergens contained in each product. "Our shop teams also have a copy of [our] Allergen Guide in their store."
Will this change? "In the next three weeks all the products we make in store will be stickered with 'May contain allergens, please talk to us on allergens@pod.co.uk'", a new email address for allergen enquiries. "We are also putting nutritional and allergen information on all store PoS till receipts."
Sainsbury's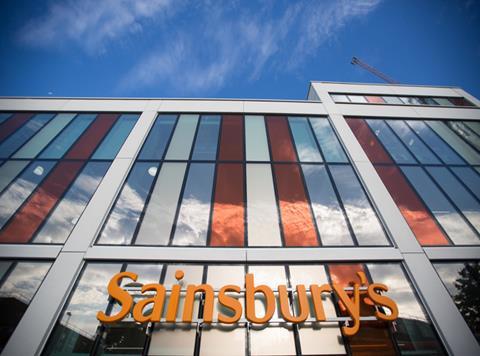 What is its policy? "We have allergen information on the packaging for our pre-packed sandwiches and food to go items. We also put allergen information on our made-in-store baguettes. Our bakery items are displayed with a notice directing customers to our colleagues, who can provide more specific information on ingredients, allergens and nutrition."
Will this change? No response.
Subway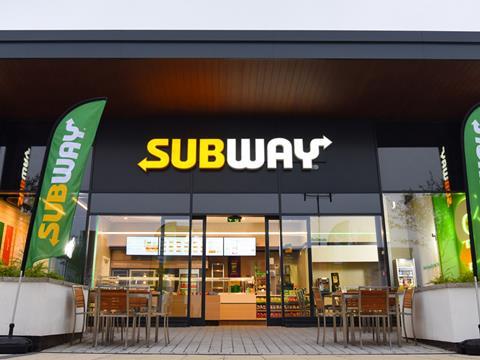 What is its policy? "Sandwich artists are trained to direct customers to our allergen poster. This provides details of which products may contain any of the 14 listed allergens. The poster is available in store either on request from staff or displayed near the point of purchase and through our website."
Will this change? "We have supplied all stores with additional signage to ensure guests have easy access to the relevant allergen information of our ingredients."
Wasabi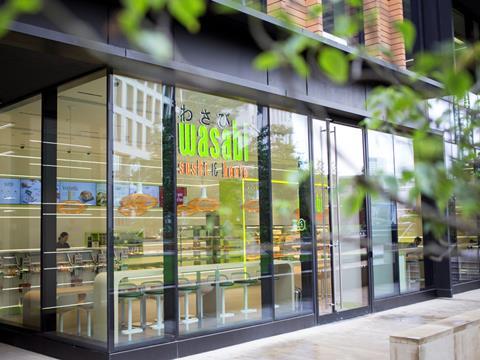 What is its policy? Allergens are highlighted on the name card of the product and signs advise customers to ask for information, held in nutritional guides at the tills and on their website. "We display signs advising that our food cannot be guaranteed free of any allergen, as it is made in a kitchen with other foods present."
Will this change? "Yes, we are looking at options to apply labels to packs. We will review again if/when any additional legislation or advice is issued by government."