It shows the inherent risk in investing behind a rapidly growing category in which regulation is still playing catch-up. And it leaves those brands for whom a single serving of their product now exceeds what the FSA says is safe stuck between a rock and a hard place.
That's because – unless the FSA backtracks – reformulations look inevitable, but far from straightforward. It would mean brands breaching the FSA's own condition for allowing as-yet unauthorised CBD products to be sold: that they were on sale on or before 13 February 2020. A new product requires a fresh novel foods application, fresh evidence submitted to the FSA and a potentially long and agonising wait for full authorisation.
As such, it's a source of frustration that producers cannot effectively meet the FSA's new guidance.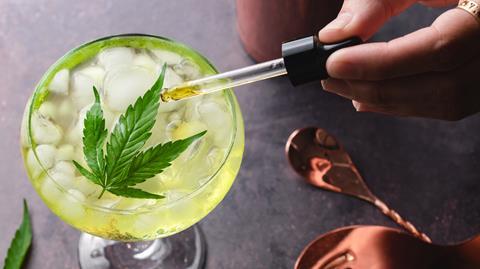 "I've never known an industry where an advisory has come into place, and yet businesses have been prevented from meeting it," says Cary Holmes, CEO at CBD manufacturer Nootro Group. "The FSA has said it is going to work on that, but the two things should have come hand-in-hand."
The alternative option – which the likes of Trip and Goodrays have indicated they intend to take – is to stand by the quality of CBD in your product, and hope shoppers don't get spooked.
So how does the category move forward? And what does the FSA's ruling mean for retailers and consumers?
CBD storm clouds aren't new
Even as CBD was reaching new highs (a 2021 report from the Association for the Cannabinoid Industry estimated its value had doubled in two years to hit £690m), storm clouds lingered. Incumbent brands have been allowed to sell their products as long as they have a novel food application with the FSA linked to them, but are unable to bring new products to market.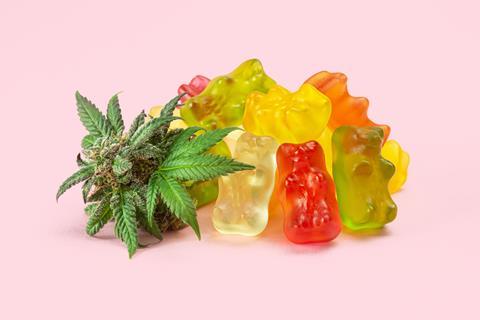 Meanwhile, the Home Office has been dragging its feet over an amendment to the Misuse of Drugs Act needed to account for trace levels of THC contained within CBD products. This, the FSA has said, is required before it can move products from its public list to full market authorisation.
And while the stasis endured, there was always the threat of new evidence that could turn the category on its head. Which is exactly what has happened, with the FSA basing its decision to slash the ADI on findings from the joint sub-group of The Committee on Toxicity and the Advisory Committee on Novel Foods & Processes.
The findings – which the FSA admits were based on "average lifetime exposure" and on only a subsection of studies of CBD used in products for sale in the UK – showed "evidence of some adverse impacts on the liver and thyroid" from consumption above 10mg over a prolonged period.
This, it said, was sufficient grounds for it to reduce its recommended daily maximum dosage sevenfold, a move out of step with most major global CBD markets.
The law remains unchanged
The FSA and brands have so far been keen to stress that – from a statutory standpoint – nothing has changed. Its new guidance, for now, remains just that, and there's no suggestion (yet) it intends to remove products that exceed the ADI from its public list – a move that would, in effect, make them illegal to sell in the UK.
And why would they? There are plenty of products on the shelves of supermarkets which, if consumed to excess, would cause significant health issues. Downing a bottle of brandy or drinking three energy drinks wouldn't be good for you, but it is not assumed they can't be sold and consumed responsibly.
Popular products where a single serving exceeds new FSA guidance

| Product | CBD dose | Format |
| --- | --- | --- |
| CBDfx Mixed Berry CBD Gummies | 25mg | per sweet |
| Trip Elderflower Mint CBD Drink 250ml | 15mg | per can |
| Trip CBD Oil 300mg Orange Blossom & Chamomile 15ml | 20mg | per 1ml drop |
| Goodrays Elderflower & Yuzu Natural CBD Drink 250ml | 30mg | per can |
| Goodrays Mixed CBD Gummies | 25mg | per sweet |
| Brulo CBD Infused Non-Alcoholic IPA 330ml | 35mg | per can |
| Unrooted Good Days – Cool Mint, CBD and Cucumber Shot 60ml | 20mg | per shot |
| Body & Mind Botanicals CBD Hemp Tea Peppermint Tea Bags | 35mg | per bag |
The issue is that a single can of Goodrays contains three times the new ADI. Likewise, a 1ml drop of Trip CBD oil is more than double. So consumers must now decide whether or not to take the brands' proclamations that their products are made from a higher grade of CBD – and are therefore safe – at face value.
Kirsty Poots, a food and product consumer regulatory solicitor who works with CBD producers, believes confusion is inevitable.
"I don't think consumers are going to be able to make that distinction [between higher and lower grade CBD]," she says. "They're not scouring at the same level of information the FSA is. So yes, there's a possibility headlines saying 'X amount of CBD is unsafe' will lead to customers just outright saying 'I'm not going to purchase any more'."
Products within new ADI

| Product | CBD dose | Format |
| --- | --- | --- |
| Intune Grapefruit & Mint sparkling CBD Drink 250ml | 10mg | per can |
| Starpowa CBD Apple Flavoured Gummies | 5mg | per sweet |
| Jacob Hooy CBD Capsules | 10mg | per capsule |
| Love Hemp CBD Capsules | 10mg | per capsule |
| Love Hemp Sweet Dreams Deep Sleep Capsules | 5mg | per capsule |
| Cannaray Bright Days CBD Capsules | 10mg | per capsule |
| Kaya CBD with 5-HTP Gummies | 10mg | per sweet |
| Cheerful Buddha CBD Infused Coffee 150g | 10mg | per cup |
Are delistings around the corner?
What does all of this mean for retailers that have chosen to invest behind the CBD category? Will they now turn their backs on brands like Trip, whose phenomenal rise to become the fastest-growing soft drink in the UK is evidence of the scale of demand for CBD? Or hold tight and wait and see what the FSA does next?
Holland & Barrett was first out of the gate, as The Grocer exclusively revealed last week, temporarily removing from sale products where "customers cannot choose to only use 10mg a day"*. This includes drinks from Trip and gummies from CBDfx.
Holland & Barrett said it was acting "in abundance of caution" but the move will do little to reassure brands of the future of their products in retail. Others, including the likes of Tesco and Waitrose, have deferred to the BRC, which is due to meet with the FSA in a bid to clarify whether retailers should keep stocking product that exceed the ADI.
The BRC said its members would "follow any and all FSA advice on the sale of products containing CBD oil, and take their obligations around these products very seriously".
In any case, the news hands competitive advantage to brands that have kept CBD content in their products low.
"The FSA are saying they're going to work with industry, but they've put brands into complete panic"

Kirsty Poots, food and product consumer regulatory solicitor
Intune, which offers drinks containing up to 10mg of CBD per 250ml can, is one brand that could benefit. Founder Hannah Glasson admits "some conversations have progressed" with retailers on the back of the updated ADI.
"We support our CBD supplier and our fellow drinks companies in asking the FSA to take a more tailored approach to ADIs… but while that's going on, it is great we can offer drinks that do sit within the current ADI to retail."
The overriding mood among brands, however, is one of frustration, says Poots.
"The FSA are saying they're going to work with industry, but they've put brands into complete panic. We already know the FSA is struggling with resources for reviewing applications. Are they going to have to go back and look at applications they've already reviewed in a new light? Have they already been doing that? We just don't know."
Another brand owner is more forthright. "They [the FSA] put in place a process which gave a degree of certainty to the industry. This statement has put a grenade in the midst of that. It's difficult to understand why they've done it."
Prior to last week, consensus was the FSA would be in a position to start granting full authorisations to CBD products in the first half of next year. In light of the new ADI, however, it's not clear what products will be authorised, and when.
* Holland & Barrett has since ended the temporary pause on the sale of certain CBD products across its stores and online since The Grocer first published this story. The retailer confirmed it had reinstated the 31 products and was placing advisory information at shelf edge and online for products where a single serving exceeds the FSA's ADI.