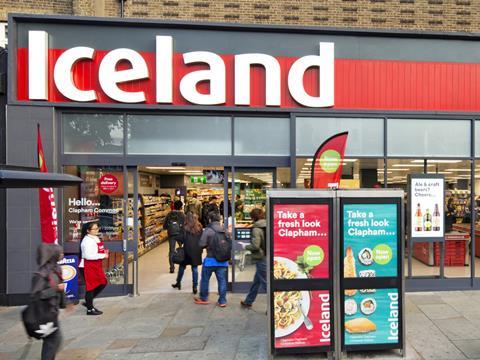 Iceland has lashed out at the BBC's Watchdog programme and said it doesn't run a "cowboy business" ahead of an exposé due to air tonight that will allege food safety problems in the retailer's chilled supply chain.

BBC's Watchdog Live will claim it has evidence of chilled foods being left unrefrigerated for up to 14 hours, following an investigation by an undercover reporter and whistleblowing by former and current Iceland employees.

Among the allegations are claims that a chilled food delivery was left unrefrigerated from 4am until 6.30pm, and that a supervisor said he didn't have the staff to put food away faster.

Iceland has categorically denied the allegations, with joint MD Nigel Broadhurst telling The Grocer: "We are entirely refuting every piece of it."

"First and foremost the allegations are completely unrepresentative of our business," he said. "We've been experts in temperature control for nearly fifty years, we don't run a cowboy business."

He added: "We totally deny that any chilled product was kept at an unsafe temperature. The temperature in the store room that week was colder than the chiller room as it was mid-February."

BBC programme makers said the findings had been shown to chartered environmental health practitioner Barrie Trevena, who said they were "as bad as I've seen or come across in in 40 years of working […]. I can't say that I've ever come across food that's been out of refrigeration for so long in in a national company."
'No risk to public health'
Iceland told the programme there was "no risk to public health from temperature control", maintaining the temperature of the store room filmed in February did not exceed 6 degrees Celsius, making it colder than the store's chiller.

The retailer also denied any shortage of resources or chiller capacity and said the store featured had recently benefited from a £0.5 million investment including the installation of a third chiller to increase chilled storage space by 50%.

In a written statement, Iceland said: "We have thoroughly investigated Watchdog's allegations and are completely confident that this programme is entirely unrepresentative of our usual practice and that there are no generic issues with temperature control within Iceland.

"This is simply illustrated by the extremely low level of customer complaints we receive. In the last six months we sold more than one billion food products in the UK, and complaints about our chilled food and virtually non-existent. The vast majority of our stores, including the one featured in the programme, have 5/5 Food Hygiene ratings from their local authorities."
FSA response
In response to the allegations, an FSA spokeswoman urged the BBC to "share any evidence of non-compliance with the businesses' local authorities who have the powers to investigate and to take the appropriate action".
She added: "It is the responsibility of a food business to ensure that the food it sells is safe and what it says it is. We take any allegations of breaches in food hygiene and food standards regulations very seriously.
"Food must be handled, transported, stored and displayed at a safe temperature. Food products are permitted to be out of temperature control for limited periods, providing there is no risk to food safety, to accommodate the practicalities of transport and storage. However, we advise that chilled food should be put in a fridge or other suitable equipment as soon as it is delivered. Food that is required to be chilled is not permitted to be left out of temperature control for long periods of time."
The programme follows a run of favourable publicity for the frozen foods specialist, with its five-year commitment in January to banish plastic from own brand packaging followed by the announcement last week of its intention to rid own label food of palm oil by the end of 2018.