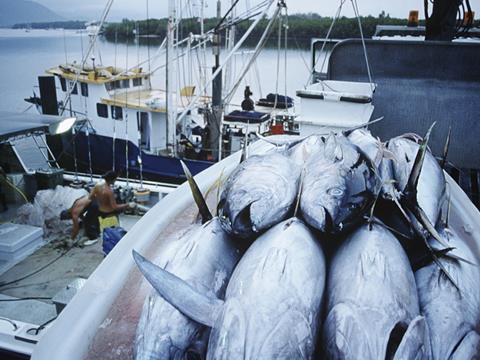 Tuna destined for processing or canning is still being illegally treated with nitrites and passed off as natural fresh tuna despite a clampdown last year, the European Commission has warned.

Tuna caught for canning is frozen in brine and at a warmer temperature than tuna sold as fresh, which means it loses its red colour.

Treating the fish with nitrites turns it red again, allowing unscrupulous operators to sell lower quality tuna at a higher price, said the EC's DG for health and food safety in a letter to food trade bodies.

Instances of injecting tuna with nitrites through vegetable extracts, in clear contravention of EC regulations, had reduced by between 20% and 30% since the Commission sought the assistance of the trade bodies last autumn, it said.

But some operators had begun using nitrates via "another vehicle" in combination with an excess of antioxidants, the letter added. The antioxidants sped up the colour changing process and eliminated any trace of nitrites, making it easier to commit food fraud.

It called for trade bodies to report any suspicion to their respective food regulators.