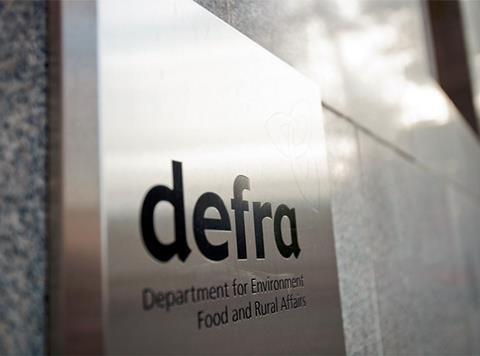 Environment secretary Michael Gove has urged food businesses to take voluntary action to improve their food allergen labelling ahead of a government review of regulations.

Speaking after meeting with the parents of Natasha Ednan-Laperouse yesterday (23 October), Gove said Defra had been "working at a pace" with the FSA and industry to review current allergen labelling rules.

He told the family he hopes to publish a consultation on proposed changes to legislation either side of Christmas, meaning 'Natasha's law' could come into force as early as next summer.

However, Gove insisted businesses shouldn't wait for the law to change to "do the right thing" on allergen labelling. "They should be doing all they can now to make sure consumers have the information they need to stay safe," he said.
It comes after Dr Séan Cummings, the coroner overseeing the inquest into Ednan-Laperouse's death, urged the government to change current regulations on allergen labelling.

The teenager collapsed on a British Airways flight from London to Nice in 2016 after eating a Pret artichoke, olive & tapenade baguette she bought at Heathrow Terminal 5. The inquest into her death concluded she suffered a severe allergic reaction to sesame seeds baked into the dough, which weren't listed on the label.

In his final report, Cummings suggested Pret was using its "local kitchen" business model to "evade the spirit" of food labelling regulations, and called for the business and government to take urgent action to prevent further deaths.

Since the inquest, Pret has pledged to introduce full ingredient labelling - including allergens - on its product packaging.
"It is highly likely that other food companies will follow in Pret's footsteps in voluntarily providing allergen information on the labels of freshly prepared products, despite it not being legally required," said Dominic Watkins, global head of food group at legal business DWF.

"And those that don't jump on board might not have a choice in the matter for much longer. It's appearing increasingly likely that the government will remove the 'pre-packed for direct' classification from regulations, meaning that all types of food in packaging will be required to declare any allergens on the packaging, rather than providing it orally or by a sign as the law currently allows."