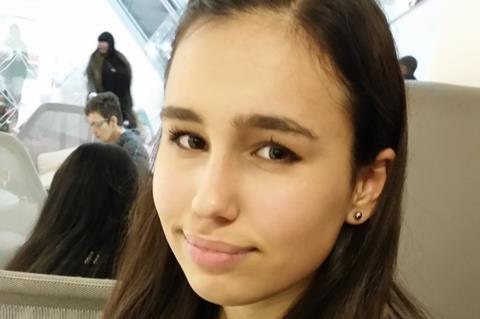 The parents of Natasha Ednan-Laperouse have announced plans for a "ground-breaking" £2.2m clinical trail of oral immunotherapy for allergy sufferers.
The three-year study will aim to prove that "everyday foods" containing peanut or milk, taken carefully and under medical supervision, can be used as an alternative to pharmaceuticals – with an eye to making it possible for allergy sufferers to "live lives where they no longer have to avoid popular foods which might contain small amounts of allergens due to production".
It will be the first major piece of research funded by the Natasha Allergy Research Foundation, which was set up by Nadim and Tanya Ednan-Laperouse after their daughter died from a severe allergic reaction at the age of 15.
The foundation counts among its founding partners a host of huge names in fmcg and food to go, including Greggs, Tesco, Just Eat, Co-op, Morrisons, KFC, Bakkavor, Pret and Leon.
Tanya Ednan-Laperouse said the couple had been "determined that Natasha's death should not be in vain". It was "a major first step in our mission to make food allergies history", added Nadim Ednan-Laperouse.
The trial will be led by researchers at the University of Southampton and University Hospital Southampton NHS Foundation Trust, in partnership with Imperial College London, University Hospitals of Leicester NHS Trust, Newcastle University and Sheffield Children's Hospital.
The NHS currently offers Palforzia, a Nestlé-owned immunotherapy treatment for peanut allergies which needs to be taken daily for at least two years. However the clinical trial's focus on using "everyday foods" could open up "potential life-long treatment for hundreds of thousands of people living with allergies, at a fraction of the cost to the NHS", said the foundation.
A total of 216 subjects with allergies to cow's milk and peanuts will be recruited to undergo an initial 12 months of desensitisation, followed by monitoring for another two years to report on "longer-term safety and cost-effectiveness".
The project presented "a unique opportunity to establish immunotherapy as a practical treatment that will allow people with food allergies to live a normal life", said Hasan Arshad, professor of allergy and clinical immunology at the University of Southampton.
"For too long, we have told people just to avoid the food they are allergic to," said Dr Paul Turner, reader in paediatric allergy & clinical immunology at Imperial College London and co-chief investigator in the study.
After the death of their daughter, Nadim and Tanya Ednan-Laperouse tirelessly campaigned to close a major loophole in UK food labelling law which meant retailers making food fresh on their premises did not have to provide allergen information on packaging.
Their efforts culminated in the introduction of Natasha's Law, which came into effect in October last year, requiring food businesses to provide full lists of ingredients and allergens labelling on all foods packaged for direct sale on their premises.