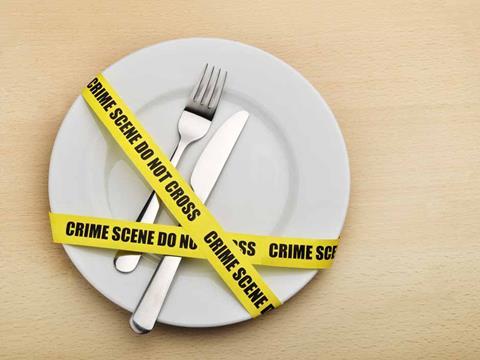 The FSA's National Food Crime Unit should be given investigative powers and a significantly larger budget, an independent review has suggested.

There was a "broad consensus" among all key stakeholder groups that the NFCU should be beefed up to include an investigative capacity, and should be set up as an arms-length body of the FSA to protect its operational independence, a report into the review said.

Industry and consumer representatives wanted a unit "with teeth" that could tackle food crime, protect consumers and the legitimate supply chain, and make high-profile prosecutions. This would create a deterrent effect, the report added.

It recommended the NFCU's current £1.25m budget should be increased by as much as £7m-£8m a year.

The NFCU was set up in the wake of the Horsegate scandal in December 2014 as part of recommendations outlined in Professor Chris Elliott's review of the integrity and assurance of food supply networks for the last coalition government.

The review of the unit's progress after two years and its likely future needs was sanctioned by the government in its response to the Elliot review. The report and its recommendations will be presented to the FSA board on 23 November, and a separate business case for more funding will be submitted to the FSA board and HM Treasury.

Building the intelligence picture for food crime took time, the report said, and was dependent on having the right people and systems in place.

It noted the NFCU processed 144 intelligence reports in September, up from 72 in January, while it had developed a total of 18 cases from that intelligence in 2016, with at least one criminal investigation co-ordinated or supported by the NFCU every month since it became fully operational.

But there was also an "overwhelming consensus" that the unit could do more, with local and regional capability issues affecting the enforcement response to food crime.

"Issues ranged from a lack of training in intelligence gathering and fraud investigation; a lack of officers and specialist skills to deliver complex fraud investigations alongside competing priorities; and competing demands limiting authorities' ability to absorb the legal costs of those investigations," the report found.

Local authorities and other law enforcement partners in England had also highlighted "a lack of co-ordination across authority boundaries and organisational remits, and the need for an NFCU which had a clear, national strategic co-ordinating role in investigations".

A beefed-up NFCU could begin to tackle these issues, the report suggested, but it warned to implement the recommendations "there would need to be a financial investment, in staff, equipment and secure offices".

An operationally independent NFCU would also require an additional senior post to head the new body, and various back office support functions, although it was likely that a shared service model with the core FSA could be used for the majority of these, and therefore the bureaucratic footprint of the NFCU would be modest, the report concluded.