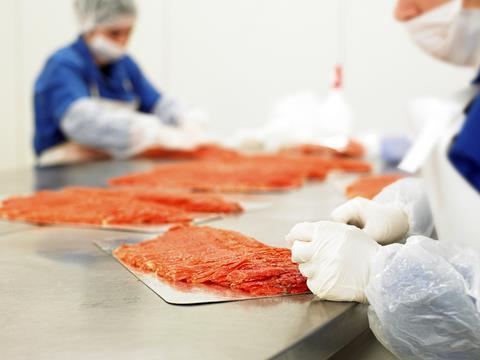 A sharp rise in listeria recalls is set to see food manufacturers and retailers face increased scrutiny over the bug.

Spar UK this week became the latest company to issue a listeria recall, with its Tikka Chicken Chunks being taken off shelves. Earlier this month, the Scotch Smoked Salmon Co recalled two smoked salmon products, and Tesco its own-brand flavoured butters, due to the "possible presence" of the bug. Sainsbury's, The Co-operative Group and Asda were last month forced to pull Camembert cheese from shelves.

According to the FSA, there have been eight recalls so far in 2016, already more than the seven seen in all of 2015, and significantly more than the three in 2014.

Reported cases of listeriosis remain low compared with campylobacter and salmonella, but its high mortality rate means it has been highlighted as an area for attention in the FSA's strategic plan for 2015-20.

While campylobacter was the FSA's top food safety priority, listeria was now clearly next on the list, one industry source suggested, adding there would likely be more regulatory action on listeria.

The FSA has not yet expanded on plans for the food sector. A spokesman said: "We will continue to work with food manufacturers and retailers on listeria-related issues and, as we have done for certain industry sectors, we would hope to be involved in any initiatives that these other sectors may wish to take forward." The FSA is currently consulting on listeria guidance for the healthcare and social care sector, he added.

Listeria thrives in wet environments, and its increasing prevalence in tests has been linked to the food industry's move from dry to wet factories.

But it could also be down to increased surveillance and advances in epidemiology, which had improved detection of the bacteria, said Dr Jeff Banks, MD of Food Safety Assurance.