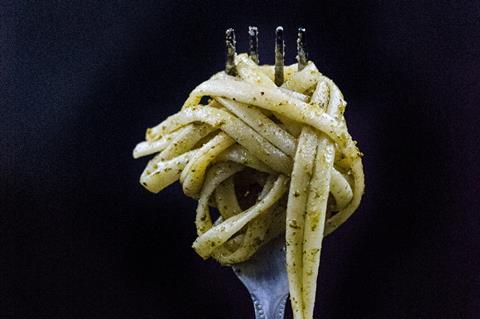 Sainsbury's has recalled a host of its own-label pestos over fears they may be contaminated with peanuts - compounding the ongoing shortage on-shelf caused by market leader Saclá's recall just over two weeks ago.
The supermarket has issued an urgent warning that 190g jars of five of its pestos – green, lighter green, chilli, red and spinach & ricotta – may contain undeclared peanuts, making them a possible health risk for shoppers with peanut allergies.
Supermarket pesto stocks have already been battered by Saclá's recall of 19 product lines on 20 December after it discovered cashew nuts used in its recipes from an external supplier may have been contaminated with peanuts.
Sainsbury's pestos were not supplied by Saclá, but Sainsbury's confirmed they shared the same raw ingredient supplier.
A spokeswoman for the retailer told The Grocer: "We hope to be fully stocked by the end of next week and in the meantime customers can still buy our Roasted red pepper pesto and Sundried tomato paste, as well as branded pesto such as Belazu."
It has asked shoppers with peanut allergies to return the affected products to stores, where they will recieve a full refund.
A Saclá spokesman earlier this week said the brand was "working hard to get our products back on the shelves" and would shortly be updating its packs "making clear that our pesto may contain traces of peanuts".
"Customers will start to see our pesto products back in stores within the next week or two."