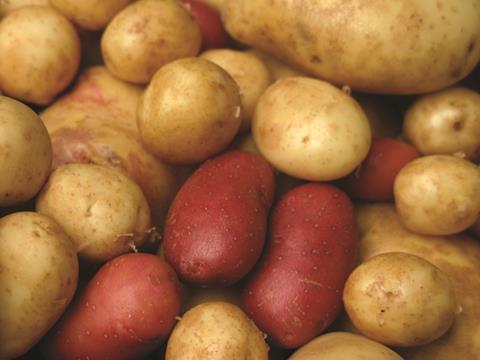 Swancote Foods has been revealed as the supplier at the centre of the metal contamination issue that has prompted a mass-recall of potato salad and ready meals.
Forty-five own-label ready meals and vegetable dishes – the majority from Sainsbury's – were recalled last night over fears they may contain pieces of metal. The alert followed Tesco and Sainsbury's recalling batches of potato salad at the weekend over fears of metal contamination.
In a statement issued today, Telford-based potato processing business Swancote – which is owned by fresh potato supplier Greenvale – said it was working closely with its customers to determine the "full facts behind this incident and to resolve the issue as soon as possible".
"Swancote Foods is committed to maintaining the highest standards of food safety and food traceability, and is therefore extremely concerned that the quality of one of its products may have been compromised," said the supplier, adding it expected to resume supply of its fresh cooked potato products shortly and will provide a further update when appropriate.
Sainsbury's has previously said it believed the issue was related to a mechanical failure at its supplier.
Greenvale parent company Produce Investments said the potential financial impact of the recall was being analysed, but at this stage it was too early to quantify what any exceptional costs will be for the year ending 27 June 2015.
Swancote pasteurised potato products use a separate manufacturing process and are unaffected by the situation.