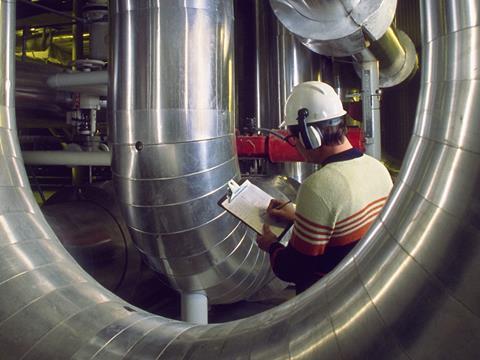 Is the Food Standards Agency on a mission to drive the food industry towards self-regulation? It's a question the UK food watchdog can't escape at the moment.

Only last week, it published the findings of a "successful" trial with Tesco, claiming it had demonstrated businesses' own compliance checks could be used to "inform the scope, nature and frequency of official controls". That same week, it mooted a major shakeup of meat controls in light of Brexit - with all options, including greater industry involvement, supposedly on the table.

The spectre of self-regulation never fails to raise eyebrows. But are these concerns justified? What exactly is the FSA's vision for industry involvement in policing food safety?

The FSA's board meeting this week threw some much-needed light on what the agency is proposing when it talks about "fundamental changes" to its regulatory role. A paper published ahead of the meeting confirmed the FSA is set to move away from a 'one-size fits all' approach to food safety, giving reduced regulatory scrutiny to businesses that can demonstrate compliance with food safety laws through their own assurance programmes.

The FSA board proved largely supportive of the new model, though board members are acutely aware there is a job to be done around public perception. The impression that these changes amount to a "loosening of the reins" must be avoided, board members warned, with one saying some local authorities have already raised concerns the FSA's proposals sound like self-regulation.
Clear message
FSA chairman Heather Hancock was very clear this is not the case. "Our ambition is not to loosen the reins. This is about our ownership, maintenance and driving forwards of standards for public protection."

One important measure to ensure the FSA maintains ownership of food safety standards even if business takes on a greater role in the system is the proposed creation of a Certified Regulatory Auditor. This would be approved by the FSA to carry out the third-party audits food businesses would need to demonstrate compliance.

The CRA would be an "individual working in the private sector but certified to a standard of competence by the FSA within a robust framework", Michael Jackson, FSA head of local authority policy and delivery, told the board.

Jackson did, however, also admit the CRA would be paid for by industry. While he stressed the CRA would be both "independent" and "certified to a standard set by the FSA", this suggests a move, at the very least, towards greater privatisation of food safety inspections.

The meeting also revealed the FSA is already backing away from another key element of its regulatory reform - a Permit to Trade scheme requiring all food businesses to register and demonstrate they are meeting certain food safety standards in order to obtain approval to trade. The FSA says this would put the onus on businesses to get things right from the start. Plus, it would give it better oversight of the food businesses operating in this country compared with the more fractured system of registration with local authorities that currently exists.

But this would require a change to primary legislation. Nina Purcell, director of regulatory delivery and Wales, told board members the FSA was therefore now proposing a more "graduated approach" while it gathers evidence to push for legislative change.

Hancock made it clear she didn't think the FSA should take mandatory permits off the table. But Jackson, Purcell and FSA CEO Catherine Brown stressed the government will need some convincing to introduce new legislation at a time of pressure to cut red tape.

And even if the FSA were able to push through a more robust entry process, food safety experts remain concerned the FSA's proposed new model is a risky move at a time when the UK is moving towards Brexit.

"I can't see how it is anything but de-regulation and the FSA trying to ride on the coat-tails of brand reputation protection by big companies," says Tim Lang, professor of food policy at the Centre for Food Policy, City University, and a key figure in the original creation of the FSA.

"You cannot expect standards to improve unless there is an external audit, unless there is independent spot-checking."

So despite its protests, the accusations of self-regulation may plague the FSA for some time to come.