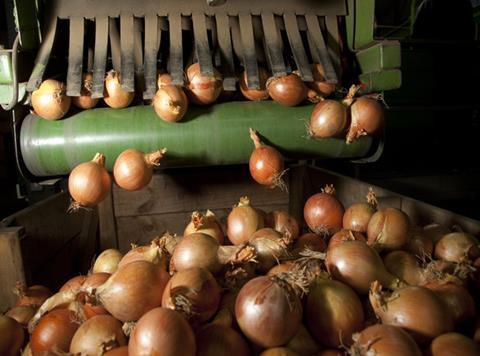 Asda has launched a new app that will provide a platform for suppliers to address waste in its supply chain by buying and selling surplus food.

The Asda Surplus Swap works in a similar way to the Facebook Marketplace and Gumtree. The retailer said it would be open to suppliers regardless of who the produce has been grown for.

It allows suppliers to offer unwanted products, such as leftover ingredients, finished product or vegetable trimmings, to others will be able to make use of it.

Once the details and images are uploaded on to the app, any supplier that is interested in using the product can arrange to buy it.

The app was launched yesterday at Asda's annual Sustain and Save Exchange (SSE) Conference, which brought together more than 450 suppliers.

"Wrap estimates that across the UK around 45% of food waste comes from the supply chain," said Charlotte Cool, vice president of corporate affairs at Asda.

"This industry-leading app will give our suppliers the opportunity to redistribute excess food that would otherwise go in the bin. Our suppliers are extremely engaged in sharing best practice and ideas with each other - we've had of some really innovative partnerships created by our SSE network, driving efficiencies and best practice, and wanted to go even further this year."

Asda said its subsidiary buying business, IPL, was the first supplier to sign up to the new app and had today identified surplus plums, peaches and apricots that could be of use to other suppliers.

Cool added: "We know our customers and suppliers care about food waste, and so do we, which is why we have committed to doubling our food redistribution by 2020. But there is a huge amount of work that needs to be done in addressing this challenge so we refuse to be complacent - our aim is to have an end to end approach to food waste and we will continue to find new ways to combat the issue to ensure we reach our target."

Suppliers welcomed the launch of the new app.

"It is a great idea because it will allow purchasers to locate outgraded fresh produce and ingredients from the supply chain that could still be utilised for food and drink production," said Ivor Lyons, director at Jumpin' Juice. "The major benefit will be having the availability of produce information in one central place, rather than the daily need to communicate with different sites. We all know there is a percentage of excess produce and ingredients in the supply chain so it's our environmental duty to make best use of it."

Liam Stewart, managing director at Stewarts of Tayside, added: "The continuous improvement strategy at Stewarts of Tayside includes our commitment and care towards eliminating food waste in our supply chain, therefore the new app incentive developed by Asda has our full support in the fight to reduce food waste."

David Moon, head of food sustainability at Wrap, also welcomed the move. "Our evidence indicates there is significant potential to increase the amount redistributed by food manufacturers. In food retail, Asda and other supermarkets are already making big strides in redistributing their own surplus; so I am delighted to see this innovative approach to helping suppliers make best use of surpluses elsewhere in the food chain," he said.

"Asda are a signatory to the Courtauld Commitment 2025, and such action is a great example of leadership."

Asda said its SSE initiative, which launched in 2013, had helped suppliers make savings and investments of more than £28m from the online community. It said suppliers had saved more than £3m in 2016 alone, removing two tonnes of carbon and 38m3 of water, and diverting 100 tonnes of waste from landfill.