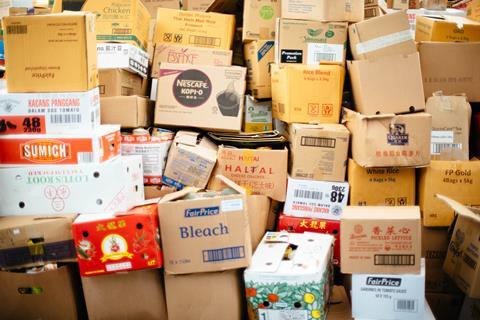 The BRC has joined forces with Company Shop Group in a new initiative to combat food waste.
The trade body's tie-up with the UK's largest redistributor of surplus food and products sees it become the BRC's official Sustainability Partner for the year ahead.
Under the partnership, the BRC and Company Shop Group said they would be encouraging retailers and businesses to ensure they are unlocking all value from stock and operating as sustainably as possible.
The partners said the new tie-up came at critical time, as the country enters a third national lockdown which will create ongoing high levels volatility within the supply chain as a result of retail and hospitality closures, likely leading to an additional increase in surplus stock.
Company Shop works with the major retailers, manufacturers and brands to stop good food and products from needlessly going to waste. It purchases surplus stock from the fmcg supply chain and redistributes it across its network of 17 membership-only stores at heavily discounted prices, providing a financial return to its industry partners whilst tackling food waste.
"The BRC and Company Shop are at the forefront of driving a greener, more sustainable retail economy," said BRC CEO Helen Dickinson.
"This new partnership creates a powerful collaboration supporting the industry to embed more sustainable practices across its supply chains. As we begin to look at how we might recover from the coronavirus crisis there has never been a better opportunity to rebuild a more sustainable industry.
"We look forward to continuing the work already underway and hope this partnership will give BRC members the insight and opportunities to make the progress needed to reduce food and product waste."
Company Shop Group MD Jane Marren added: "We have long worked closely with the British Retail Consortium and its members to help tackle unnecessary waste and to champion sustainable business practices which protect the environment, support businesses' stability and maximise positive social impact.
"It is essential businesses use surplus management and redistribution as an asset for themselves, for the planet and for communities everywhere. Fluctuations in the supply chain are likely to be greater than ever this year, especially with another national lockdown, but we can help – if stock can be eaten, used or worn, then we can take it.
"This partnership with the BRC is fitting for our collective and ongoing sustainability work, and we very much look forward to continuing to work closely together as we support the industry and our retail partners to achieve their ambitious goals."