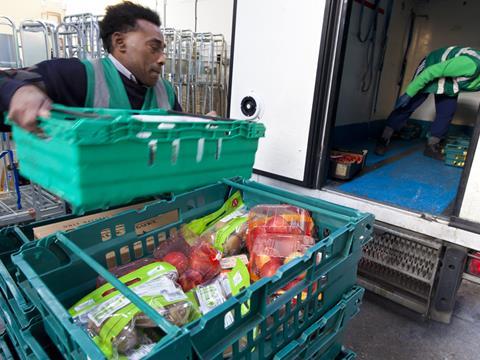 Central England Co-operative has opened a new £50,000 hub with charity FareShare East Midlands as part of project to redistribute unsold food to people in need.

The project will see best before food items and non-food goods that cannot be sold at Food Stores across the country collected by colleagues from the Society's Food Distribution Centre in Leicester. They will then be delivered to the new hub, sorted and then sent out to more than 250 local charities across the Midlands.

The scheme is being rolled out to more than 200 Food Stores in an effort to help good causes and reduce food waste.
"Food waste is a topic that customers and colleagues regularly talk to us about and it is great that our unsold food will now be benefiting a wide variety of people connected to hundreds of local charities through this great scheme," said Central England Co-op chief executive Martyn Cheatle, who opened the hub at Oaks Industrial Estate, Narborough.

"The launch of this hub showcases just how large this project is and just how important what we are doing will be to the hundreds of good causes it will support."

FareShare East Midlands director Simone Connolly said: "This is a great and important milestone in the partnership between us and Central England Co-operative.

"Our work together continues to go from strength to strength as the rollout of the project continues - the launch of this hub is the next step on a great journey that will benefit so many people. The combined effort will ensure that thousands more people across our region will have access to perfectly edible food that would otherwise be wasted."