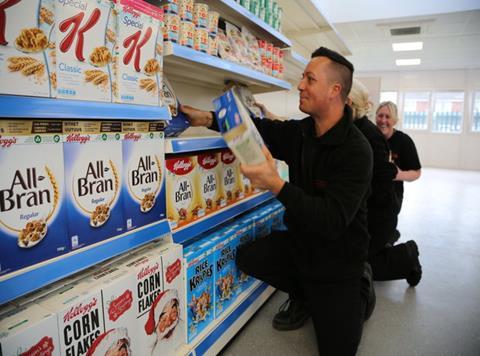 A food waste store has redistributed more than 5.5 million surplus food and household items in its first year.

Company Shop, the UK's largest redistributor of surplus food, said its shop in St Helens, Merseyside, had welcomed more than 15,000 members through its doors in its first year, with KitKats, Heinz baked beans and Pringles among the most popular products.

Company Shop redistributes own-label products from all the major retailers and works with hundreds of suppliers selling products at reduced prices, including short-dated products, labelling errors, seasonal items, and those that are under or overweight.
St Helens is one of six stores it currently operates, helping those working in food manufacturing, emergency services and the NHS.

"The success of our St Helens store so far shows the real value in organisations coming together to tackle the challenge of waste from food and household items," said Company Shop managing director Jane Marren.

"By working with retailers, brands and manufacturers to purchase and redistribute surplus products, we are making a real difference to our industry, communities and the environment."

Other Company Shop stores are located in Wentworth, Corby, Middleton, Grimsby and Washington.