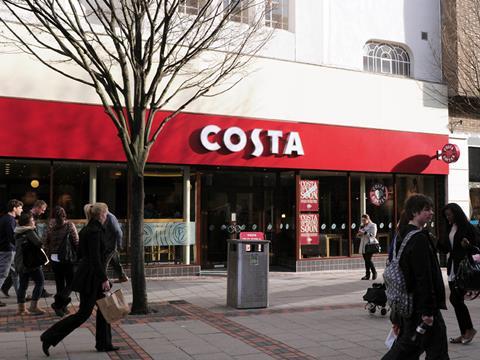 Costa Coffee has joined forces with fresh food giant Cranswick to redistribute surplus food to those in need in Hull.

The Food Save Project was first launched in the city by Cranswick in June 2018. It collects unsold surplus food at the end of trading each day and redistributes it to those in need via food sharing app Olio.

Unsold food items will be collected daily from the Anlaby Retail Park Costa Coffee shop by volunteers from the project. They will distribute the stock to those in need via Olio.

Surplus goods that have been donated so far by the coffee shop have included cakes, meal boxes, paninis, soup, breakfast yoghurt pots, sandwiches and biscotti.

If the trial is successful, Costa plans to roll out the scheme across its other shops in the city.

Costa runs a number of food surplus initiatives throughout the UK, with store teams being encouraged to donate to local charities at the end of each day. "At Costa we take food waste extremely seriously," said Costa Coffee head of sustainability Victoria Moorhouse. "We are working hard to minimise food waste throughout Costa stores and run a number of initiatives across the UK to do so. We are delighted that a number of our local Hull stores are now partnering with Cranswick and Olio on their Zero Food Waste project, working with local volunteers to help tackle food poverty."

Olio has facilitated the redistribution of 19,000 meals in Hull with various retailers over the past 10 months - equating to 40,588 food products.