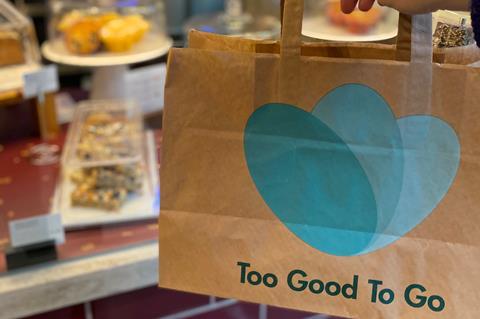 Costa Coffee has rolled out its partnership with Too Good To Go across 1,100 stores.
The coffee chain has so far saved 100,000 bags of surplus food since it kicked off the tie-up with the anti-waste app in 2018 with 100 stores, equating to 250 tonnes of CO2 emissions.
The partnership sees customers buy 'magic bags' of least three items, varying from toasties, fresh salads and sweet treats, at a cheap price.
"We're delighted to expand our partnership with Too Good To Go, offering customers the chance to purchase food that would otherwise have gone to waste," said a Costa Coffee spokeswoman.
"We are committed to playing our part in reducing food waste across our business and supporting the communities we operate in, whether that's by working directly with organisations such as Too Good To Go or donating surplus food to local charities.
"In 2019, we also made a public commitment to reduce food waste by signing up to the Step Up to the Plate Pledge and the Food Waste Reduction Roadmap.
"It's amazing to think that by working with Too Good to Go, we've saved enough CO2 emissions to charge a smartphone over 44 million times. Here's to more amazing stats as we extend the partnership nationwide."
Too Good To Go UK country manager Paschalis Loucaides said: "It's been fantastic to count Costa Coffee as one of our partners since our first pilot launched in 2018 – so far saving over 100,000 magic bags of food from going to waste.
"Now that our partnership has expanded further, our app users can rescue their delicious fresh cakes, sandwiches, pastries and salads from an additional 1,000-plus Costa Coffee stores nationwide.
"Moving forward, I'm excited to see how big an impact we can have fighting food waste together so that our dream of a planet with no food waste can become reality."