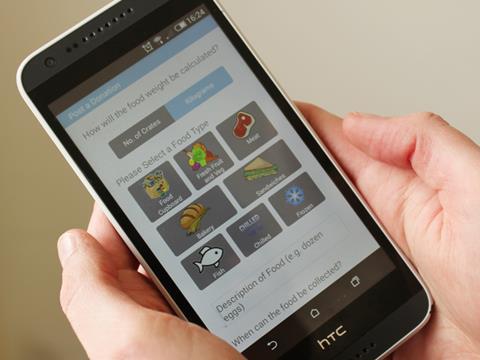 Waitrose is set to trial the FareShare FoodCloud app in its stores in a bid to reduce food waste.
The app, which connects businesses with surplus to local charities in need, will be adopted in 25 stores before being rolled out across the retailer's network within 12 months.
Until now, all Waitrose stores have been given the freedom to find a local solution for their surplus stock. It's hoped the national scheme will increase efficiency and build on the £1.3m worth of surplus food redistributed by the retailer over the past 12 months.
"This will help food get to those who need it and make a real difference in helping feed vulnerable people," said head of sustainability Tor Harris.
The app has already proved a huge success for Tesco, which rolled it out to stores early last year, signing up 3,000 charities by November. Waitrose said it would "evaluate the success" of the programme in spring 2017 before implementing the tech nationally. "I invite retailers to find out how FareShare FoodCloud could work to benefit their business and local communities," added FareShare CEO Lindsay Boswell.
MD Rob Collins told The Grocer the scheme was one of many ways the retailer was seeking to curb its food waste, with an 11% reduction in the past year.
"We're doing a lot of work where partners can buy food that would otherwise be thrown away, and we're doing some trials to make that more compelling," he said. "I'm also very mindful, and you've called it out in your Waste Not Want Not campaign, around the need for measurement. And just to be clear, we do measure it. The challenge for us is that the measure we use includes food and organic matter, so we're doing work to separate it."