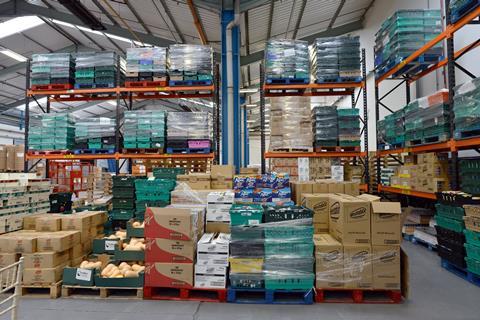 The government has awarded more than £4m to four redistribution organisations in a bid to help end what it called the "moral, economic and environmental scandal" of food waste.

Successful bids from FareShare, Company Shop Group, The Felix Project and Food Works Sheffield will see the bodies receive funding through the first tranche of a £15m scheme launched by environment secretary Michael Gove in January, which followed a major campaign by The Grocer.

The funding was announced after the government this weekend called on suppliers and retailers to back the UN Sustainable Development Goal 12.3 target to halve food waste by 2030.

Food and drink companies will meet in Westminster next week with Gove and the government's food surplus and waste champion Ben Elliot, at an event billed Step up to the Plate, at London's Victoria & Albert Museum.

They will be urged to sign up to commitments on measuring and reducing their own food waste. These include adopting the Wrap and IGD Food Waste Reduction Roadmap to have half of all 250 of the UK's largest food businesses measuring, reporting and acting on food waste by 2019.

As well as today's announcement, a further round of government funding will focus on improving infrastructure for companies to redistribute the estimated 100,000 tonnes of edible food - or 250 million meals a year - that is currently sent for generating energy from waste, anaerobic digestion, or animal feed.
Gove said: "Together, we must end the moral, economic, and environmental scandal of food waste. The UK is showing real leadership in this area, but I urge businesses to join me in signing the pledge so we can bring about real change.

"Every year, around 100,000 tonnes of readily available and perfectly edible food goes uneaten. It's time to join together and step up to the plate to stop good food going to waste."

Environment minister Thérèse Coffey added: "Food waste is unnecessary and morally unforgivable.

"We must end it, and our £15m fund is a true game-changer in making that happen. I am thrilled that this first round of funding will allow these terrific projects to redistribute even more perfectly good food, making sure it ends up where it belongs - on people's plates and stomachs."

Company Shop said it would use the funding to support its new Harnessing Harder to Reach Surplus project, including the creation of a new, specialist team of surplus intervention experts.

The project is aimed at rescuing, re-purposing and redistributing the harder-to-reach surplus from higher up the supply chain.

"This funding represents a significant step forward by the government in recognising the importance of investing in a range of surplus redistribution options to reduce food waste," said Company Shop group managing director Jane Marren. "There is no one-size-fits-all approach to the food waste challenge."
FareShare's chief executive Lindsay Boswell said: "We are so pleased that FareShare will be able to take a major step forward in our aim to allow no good food to go to waste.
"The vast majority of the surplus food is found in the 'supply chain' of factories, packing houses, even going back to the farms themselves. We aim to use this fund to make it cost no more to divert this food to FareShare than any other form of disposal and are calling on the food industry to step up and help us as the UK takes a major step towards reducing food waste."
The government funding came after two years of campaigning by The Grocer for government funding, including a petition calling for £15m to allow businesses and charities to pay for the separation, storage and transport of edible surplus.