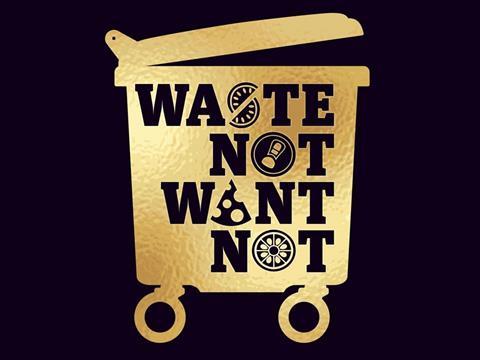 Environment minister Michael Gove is no stranger to controversy. And no doubt elements of his impassioned speech at the Conservative Party Conference this afternoon will spark plenty of it. Not least his vicious tirade against the "Moscow-loving, Hamas-hugging, high-taxing, moderate-bashing, job-destroying, national anthem-avoiding, NATO-hating, class war-provoking, one-man museum of economic folly that is Jeremy Corbyn".
But beneath the partisan politics spouted at the crowds packed into Birmingham's Symphony Hall, Gove made one announcement I hope will leave none of us divided.
As of 2019, the Defra secretary has secured £15m of funding to support the redistribution of hundreds of thousands of tonnes more edible surplus food to charity. "Working with industry and charities we should be able to get up to 250 million extra meals per year on to the tables and plates of the most deserving in our society," he announced. The move could see food worth £1bn that would otherwise have been wasted redirected to thousands of brilliant charities round the UK.
As yet, details are few and far between. We aren't sure the mechanism by which money will be distributed, who will be the recipients or what involvement businesses will need to have. But we do know that this is – yet another – transformational step forward in the fight against food waste, one that we have been fighting for since the launch of our Waste Not Want Not campaign in 2016.
Only four months ago, 16,000 of you signed our petition calling for Gove and his team to consider proposals for this additional funding. Over several months working with FareShare, we had become convinced that with what is a (relatively) modest sum of money, this government could lift away the last remaining obstacles to business doing the right thing on waste, by alleviating the financial burden of getting food to charities. We ran article after article, made our case behind the scenes and on the front page of this magazine, attempted to persuade MPs from all parties at a parliamentary reception and asked you repeatedly for your support. Even with all that effort, even with all your signatures, we are still staggered that today Gove has taken that work on board and committed to a £15m pot of money that will see the UK become a leader on how to get it right on waste.
This money will help to heal a toxic blight on our environment. It will provide resources worth millions to the wonderful charities that prop up this country. And it will allow business owners to do the right thing. Every single time. As Gove said in his speech today, food waste "is an environmental, economic and moral folly and we will end it". You don't have to agree with everything the man says and does to wholeheartedly agree with that.