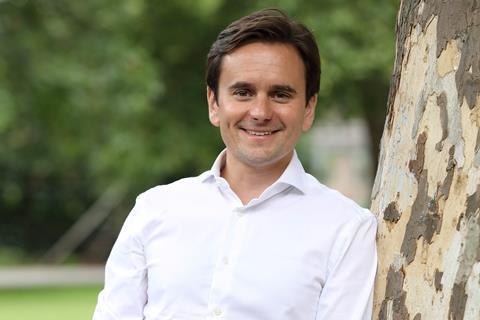 Last week Iceland published its first-ever food waste report, claiming a 23% reduction in the past two years and setting out new commitments.
The frozen food specialist aims to cut food waste a further 50% by 2030, and is rolling out a trial, nationwide, giving staff store surplus to take home.
The Grocer quizzed Iceland MD Richard Walker on the work, and on Covid-19's impact on both waste and its efforts to cut plastic packaging.
How long has Iceland's first food waste report been in the pipeline? In 2016, we started to seriously look at opportunities around food waste reduction and redistribution, and made a public commitment by signing the Courtauld Agreement.

The step change came in 2018 when we brought together colleagues who were passionate about the issue from across the business. They shared their operational, audit, technical and communications expertise to work on a dedicated food waste project. These food waste champions have suggested and driven operational changes, and worked hand-in-hand with Wrap to report transparently for the first time.


The report shows only 6% of Iceland's waste is in frozen. Do you think consumers are getting the message on the potential of frozen to cut waste? There has always been an understanding of this among our customers, many of whom are working on a tight budget.

Interestingly, the Covid-19 crisis has driven a change in wider consumer perception, as many people turned to their freezers to help them manage through the crisis. We are now seeing more discussions about waste savings and scratch cooking using frozen food.


Is there a danger staff could take home more than they end up using, passing food waste on to the home? Our food waste at store level is actually quite low, with perhaps one or two bags of food available at the end of the day, so we don't expect this to be an issue. We will be assisting colleagues by giving them advice to help them minimise waste - and experience so far is that people are sharing with family and friends.


Has the crisis presented new challenges for waste, in changing consumer habits? We are investigating this with customers and it is a little too early to say. Anecdotal evidence supports the recent WRAP research findings that people are managing their food better in lockdown, including more pre-shop planning, better in-home food management and using creative approaches to cooking.


How has the crisis impacted Iceland's work to eliminate plastic packaging from own-label by the end of 2023? At a really granular level some of the specific trials, testing and packaging line level activities have been delayed either by restricted access to sites, or by demand constraints on line availability, but not to the point of delaying overall projects. Our suppliers have managed to maintain activity and continue delivering changes.


What does the huge rise in online shopping mean for plastic packaging? Buying online in itself doesn't necessarily impact the amount of plastic packaging sold by Iceland (as a business that doesn't have a loose produce offer), though the mix of products in the basket will no doubt play a part.

However, changes to food consumed on the move will also have a major impact, affecting the amount of packaging not being collected and recycled, as is typical of packaging used out of home.


How do you think the crisis has impacted the industry as a whole on food waste and plastic? The impact of Covid on food poverty has been a watershed moment for the issue of food waste. Not only are consumers thinking differently about what they buy, how they plan and how they prepare meals, the industry has been galvanised into action.

We know that lockdown triggered unprecedented demand for food, leading to Defra's £16m grant fund for food charities and major shifts to support from supermarkets and brands. There will doubtless be lessons from this when we have the opportunity to reflect in terms of future food security for struggling communities.

On plastic, it's too early to tell - but our work and commitment to remove it from our own-label packaging by the end of 2023 remains firm. Whilst we've all been consumed by the crisis both in work and at home, it is only two-and-a-half months in, and today's 'new normal' won't be tomorrow's 'new normal'.