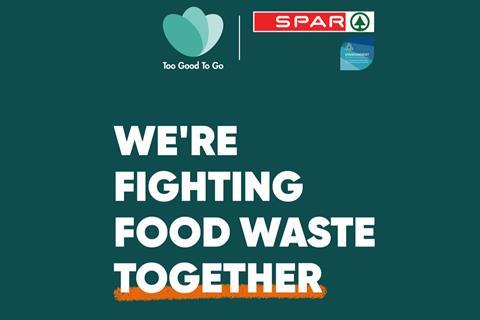 Spar wholesaler James Hall has teamed up with Too Good To Go in a bid to prevent in-store food waste.
The Too Good To Go app will be trialled in 10 company-owned stores across Lancashire and Merseyside from 14 September before rolling it out across its entire company-owned estate.
The partnership will allow Too Good To Go app users to search for the stores taking part in the scheme, where they can collect 'magic bags' of surplus stock, at a cheap price, that is still within its best before date.
"As a grocery business, we try to minimise food waste wherever possible and donate unavoidable surplus stock to local charities and food banks," said James Hall company stores director Julie McAulay.
"We already work with over 70 food banks across the north of England but have found logistical challenges exist when donating fresh food as many organisations do not have the required refrigeration facilities to store or transport fresh food safely.
"This new initiative will complement our current food bank collections and will ensure that we can safely redistribute all forms of surplus stock for individuals and families across Lancashire and Merseyside.
"If the scheme is a success, we hope to roll out the initiative across our company owned stores division."
Tuesday 29 September 2020
The Convenience Awards goes DIGITAL. Join the very best retailers, brands, influencers and industry professionals to celebrate the convenience industry, as the winners of this year's Convenience Awards are revealed
Brought to you by