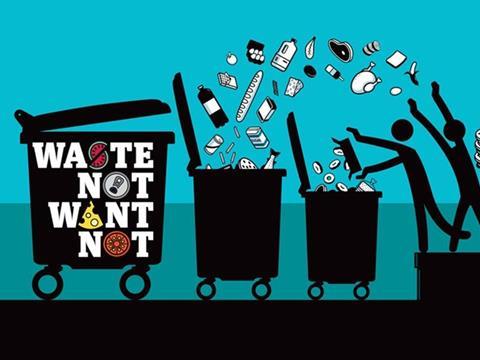 It's been well over a year since The Grocer launched its Waste Not Want Not campaign.

Our mission was to try to galvanise the industry to reduce the 1.9 million tonnes of food it wastes every year. To challenge companies to double the amount of food they redistribute rather than chucking it away, to lobby government for better incentives to help them do this and to nudge industry towards a more co-operative, cohesive and collaborative attitude to fighting food waste.
The problem
1.9 million tonnes of food surplus going to waste
Equivalent to a loss of £1.9bn for the industry
Or 525 million meals
And, crucially, 56% of this is avoidable
Only 47,000 tonnes is being redistributed
Our goals
To double the amount of food redistributed to 100,000 tonnes by 2018
To achieve greater engagement, transparency and co-operation in industry
To lobby government for incentives for redistribution
So, how have we done? Well, as you've read over the past 11 pages, both we and our industry supporters have achieved quite a bit.

Signatories to Courtauld 2025 have pledged to double the amount of food they'll redistribute by 2020, creating an extra 60 million meals for people who need it. A government select committee has recommended a review of tax breaks for businesses.

Major supermarkets like Lidl have launched redistribution schemes for the first time, and only last week 24 of Tesco's biggest suppliers signed up to go transparent on their food waste data.

It's a great start. But now we're planning our next big push. In the second year of Waste Not Want Not, we'll be widening the scope of our work to secure government subsidies on food waste on behalf of the industry. In doing so, we will show that the food industry can become the second-biggest contributor to charitable causes after the national lottery, with a little help from the Treasury.

But we need the weight of the UK's food & drink industry behind us to do it. If you are one of the forward-thinking companies (see right) that have already given us your support, thank you and keep up the great work. But if you can't see your logo on that list we want that to change.
It may be you have chosen not to support us because you don't care about food waste or don't consider it 'your problem'. But it may also be that you do care and have indeed been taking steps to address food waste within your supply chain. If so, we want you to join us in our fight against food waste.


How can you help?
1. Back our Waste Not Want Not campaign. You can do so by emailing wastenotwantnot@thegrocer.co.uk . And please attach a hi-res version of your company logo so we can add it to our online wall of supporters.
2. Tell us what you have done, or what you plan to do, to address food waste in your business. We want to showcase new initiatives, targets, policies and people appointments that the industry has made since the start of 2016 that's having an impact on food waste. Any evidence we have to show how the industry is changing is good, and will, we hope, inspire others to follow suit. For example, have you boosted redistribution? Have you cut out waste in your supply chain? Have you appointed someone to a new food waste role or set up new waste management arrangements? Are you using new technology? Have you introduced new audits? Are you helping your suppliers address their waste? Whatever it is we want to know about it and about any material changes that have followed. And it's not just what you've done. It's what you're going to do too. We want to hear about it, celebrate it and champion it. And in doing so to show that you're doing your bit.
3. Put us in touch with the right person in your business who can help us mobilise support for our wider aims moving forward. We are planning to campaign on behalf of the industry to secure government subsidies, in order to level the playing field. To do so, we will shortly need to build a huge groundswell of support from tens of thousands of people in the industry.
---
Get in touch with us by emailing wastenotwant@thegrocer.co.uk , tweeting us @TheGrocer or even sending us a quick note to The Grocer, William Reed, Broadfield Business Park, Crawley, RH11 9RT. You can also have read of all our campaign coverage so far too at thegrocer.co.uk/wastenotwantnot and if you have any thoughts on what is missing from our campaign, or what you'd like us to do, let us know.