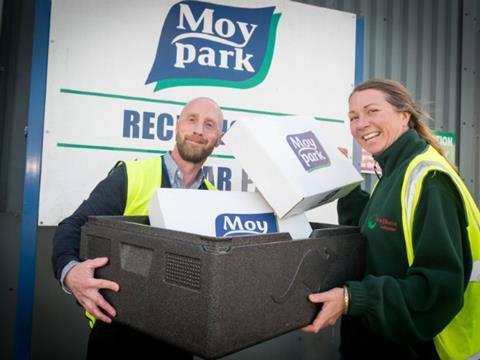 Moy Park has donated 150,000 meals to good causes since joining forces with food waste charity FareShare in March 2015.

The Northern Ireland-based poultry giant said it reached the milestone this month, having contributed more than 68 tonnes of fresh chicken that would otherwise have gone to waste.

"Moy Park is proud to be involved in such a worthwhile initiative with FareShare," said Paddy Molloy, account manager at Moy Park.

"By working together, companies across the supply chain can make a difference to those in need and we are happy to support FareShare to put our surplus product to the best use possible. We believe it is important to engage with our local communities and, through our partnership with FareShare, to support the great work they do."

"Having access to a regular supply of high-quality protein is fundamental for the local charities FareShare works with," Rowen West-Henzell, commercial manager at FareShare added.

"It enables them to provide hot nutritious meals for people that may otherwise go without and provides essential protein. To achieve this with product that would otherwise go to waste, shows what a positive impact surplus food can have."

Moy Park was bought by US-based Pilgrim's Pride in a deal worth £1.3bn in September. JBS' US subsidiary owns a controlling interest in Pilgrim's - the second-biggest poultry supplier in the US. The sale of Moy Park was unanimously approved by a special committee of the Pilgrim's board, made up of three independent directors elected by a vote controlled by the shareholders unaffiliated with JBS.

Moy Park supports The Grocer's Waste Not Want Not campaign to reduce food waste.