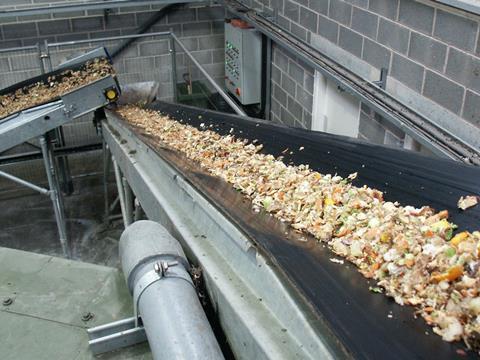 The NFU has added its voice to calls for food businesses to take ownership of food waste in the supply chain.

The farming body is today (25 September) throwing its weight behind the Food Waste Reduction Roadmap initiative which aims to see 50% of the UK's 250 biggest food and drink businesses measure, report on and implement strategies to reduce food waste by 2019.

Spearheaded by Wrap and IGD, the programme aims to help halve food waste in the UK by 2030 in line with UN Sustainable Development Goal 12.3.

"As food producers, farmers and growers have a clear role to play in this effort and it is encouraging to see many of our members already committing to cutting food waste in their businesses," said NFU president Minette Batters.

"We are already seeing a lot of innovative work from retailers to utilise as much produce as possible, for example 'wonky veg' ranges in supermarkets which have proved popular with shoppers. The NFU is committed to sustainability and transparency, and will continue to engage with the industry to address the food waste challenge."

The NFU hailed the efforts of fresh produce supplier to the mults G's Fresh for implementing "ambitious" food waste targets.

Precision farming and CSR manager for G's, Jacob Kirwan added: "We are proud to be a key part in this collective ambition to reduce food waste by 50% by 2030, and we hope that other growers and producers will join the commitment of 'Target, Measure, Act' to help accelerate the achievement."

Wrap and IGD released resources to help companies decide how best to measure and tackle food waste in their supply chains based on guidance developed by the Champions 12.3 group.