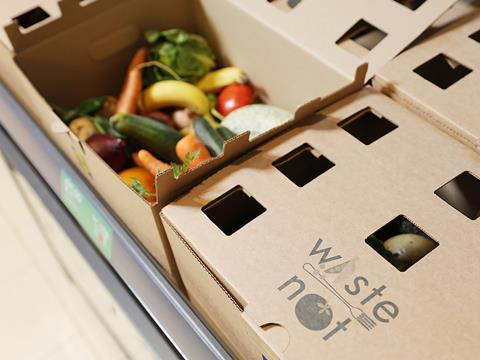 The press likes stock phrases. They save explaining concepts from scratch. So when Lidl last week launched a new initiative tackling food waste, selling less than perfect produce at a discount price, many headline writers went for "wonky veg".

It's a phrase consumers are already familiar with because other supermarkets use it to describe their own initiatives. Asda sells "wonky veg boxes". Tesco sells "wonky" cucumbers, pears, parsnips, potatoes and strawberries. Morrisons does a "wonky vegetables selection box" and last week, almost coinciding with Lidl's announcement, introduced "wonky flowers".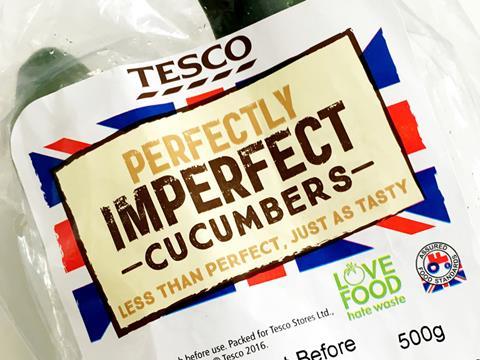 Wonky veg offers
Aldi: Wonky veg including peppers, apples and mushrooms are sold at a discount.
Asda: Wonky veg box includes carrots, potatoes, peppers, cucumber and onions, for £3.50. Over 1,000 tonnes of wonky carrots have been sold since 2016.
Morrisons: Offers a seasonally adjusted £3.50 wonky veg box including carrots, onions and potatoes. In total 32 types of wonky fruit and veg are available, plus flowers.
Tesco: Offers a "Perfectly Imperfect" discounted wonky range of "out-of-spec" fruit and veg. A new range of juices made from wonky produce was introduced in May this year.
But there's nothing wonky about Lidl's Too Good to Waste initiative and the discounter may have missed a trick by not spelling out more plainly what it involves.

Supermarkets use "wonky" to describe produce that would previously have fallen foul of the minimum specifications they impose on suppliers, by being misshapen, smaller than usual or having some other imperfection. By labelling it "wonky" and selling it at a discounted price, they reduce waste in the supply chain.

Asda, the first UK supermarket to launch a wonky veg box at the beginning of 2016, describes the contents as "slightly misshapen". In a recent blog, Asda's produce technical director Ian Harrison says the initiative has "made a big difference to our suppliers - they can now sell more of their produce to us rather than having to go out and find soup factories or ready meals for their less-than-perfect crop".

Supermarkets sometimes also relax specifications for their standard fruit and veg ranges. Morrisons, Asda and Aldi were among those to amend specifications on a range of fresh produce as the heatwave slashed volumes last month.

And so does Lidl. The discounter already sells wonky veg, without song and dance, at full price. "We work very closely with our suppliers to ensure a degree of flexibility with specifications at different times of the year, so we can include these products within our standard fruit and veg and flower lines" a spokeswoman says.

Lidl's new initiative is not tackling waste in the supply chain but in stores, by offering fruit and veg that's become damaged.

"Fresh produce that has already been put on sale at full price but has been slightly bruised or discoloured or is a bit soft/wrinkly would normally be removed from sale," says the spokeswoman.

In an industry first, it's this produce Lidl has begun selling at £1.50 for 5kg from 8am each day, with any not shifted by 10am going to charities. The 5kg boxes could include packs with one item damaged, the spokeswoman adds. "This food is nevertheless still perfectly good to eat so we would include these items in the Too Good to Waste boxes."

Wrap and food redistribution charity FareShare have both welcomed the initiative as a significant new measure in tackling waste. "This scheme looks great and shows how much produce could be made available to consumers," says FareShare CEO Lindsay Boswell.

According to a Wrap spokesman the scheme has "the potential to significantly reduce the amounts of fresh produce ending up as waste in store. It also helps to inform shoppers that even though fruit and veg isn't perfect to look at, it's still good to eat, and offers them great value for money." he adds. "Different retailers have adopted varying strategies to reduce food waste in store, and we look forward to seeing what the impact of this scheme is, and what others may be able to learn from it," he says.

A UK-only Lidl initiative at this stage, it's been trialling Too Good to Waste in 122 stores with a view to extending it across its UK estate of around 710, a move it says stands to save 10,000 tonnes of waste. Given it's a new idea, the real impact to watch could be what that figure rises to when adopted by others.