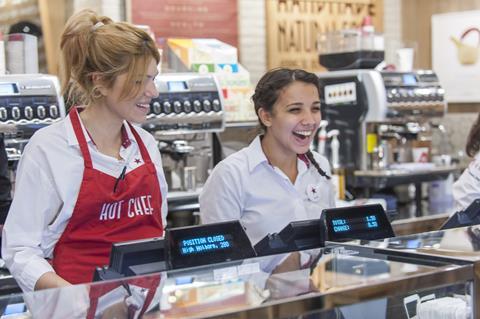 Pret a Manger is to open more stores at motorway service stations after agreeing a partnership deal with Roadchef.

The sandwich and coffee chain will open at Chester services on the M56 and Clacket Lane services on the M25 in the spring.

Pret opened its first motorway shop last year at Welcome Break's South Mimms services on the M25 as part of a trial partnership.

"Pret's fast service is perfect for busy travellers, and we are looking forward to increasing our presence on motorways in the UK. Our shops will obviously have their own kitchens on the premises, which ensures that our food will be freshly prepared throughout the day," said Pret CEO Clive Schlee.

Roadchef, which operates 30 sites, struck a deal earlier this year with fast food chain Leon for it to open two outlets, with further expansion planned over the next five years.

The motorway services' CEO Simon Turl said the latest deal with Pret was part of "our continued commitment and investment in providing a diverse offering to visitors using our sites".

"Renowned for its high-quality menu, Pret is an instantly recognisable brand that will be a great addition to our sites and we're delighted to be bringing its fantastic range of food and hot drinks to the motorway," added Turl.

Pret said it was now looking for local charities near both branches to donate unsold food to as part of its commitment to "help alleviate the pressures of homelessness in the UK".