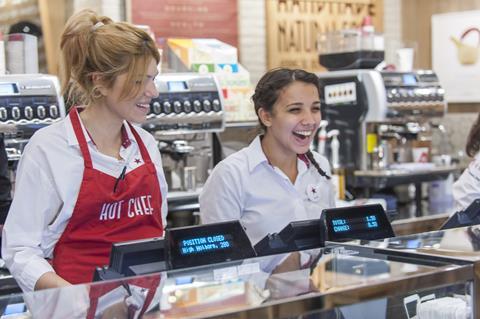 Pret will donate unsold food from two new university stores that opened in London this week to charity Ronald McDonald House.

Pret A Manger and Petit Pret opened at St George's, University of London on 17 October, bringing Pret's total number of university stores to four.

Its donation of unsold food comes as part of a pre-existing partnership between St George's hospital and Ronald McDonald House.

The charity provides "home away from home" accommodation for families who have children in hospital.

"It's a privilege to have the opportunity to continue my career with Pret at St George's, University of London - and even more exciting that I will be working with both shops and shop teams," said general manager Francesco Guiso.

"The team and I can't wait to meet and get to know our new customers. We had the chance to meet some during last month's Freshers' Fair and look forward to welcoming many more over the coming weeks."

St George's specialises in medical and health sciences education, training and research, and shares the site with St George's University Hospital.

One store is located in the Jenner Wing. It will serve staff and visitors from St George's hospital, as well as university staff and students.

The new Petit Pret is situated in the Hunter Wing and aims to cater to students and staff on the go.

Both stores will feature Pret's new autumn menu. All fresh items will be prepared daily in the shops' shared kitchen.

The Pret Foundation Trust has already re-distributed more than three million items of food to hostels and shelters across the UK.