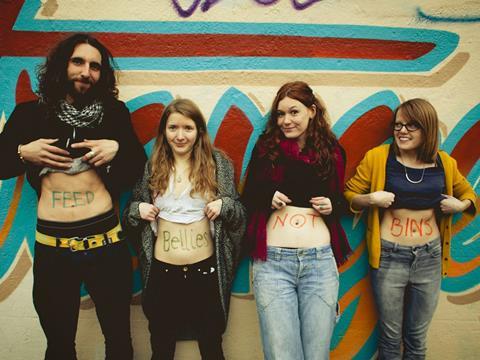 Marks & Spencer and Sainsbury's have suspended their partnership with the Real Junk Food Project following an investigation by West Yorkshire Trading Standards. The café chain, which serves surplus stock, is under investigation for redistributing out-of-date food.

WYTS said it uncovered 444 items past their use-by date at the Leeds HQ of the Real Junk Food Project, which operates 127 cafés across seven countries, when visiting on 11 April. Cumulatively, they said these products were 6,345 days beyond their legal expiry date.

Founder Adam Smith was called to attend a "formal recorded interview under caution" with Trading Standards last week, which was adjourned.

He could face prosecution if found in breach of laws that forbid the sale or redistribution of products beyond their use-by date.

Smith told The Grocer that another hearing would be rescheduled at a later date.

He said the Trading Standards hearing was in his name and not the name of the Real Junk Food Project.

"I do work for the Real Junk Food Project and they did find food at the warehouse in Leeds. We said it was unfair to take it out on the project when it was me as an individual at the hearing," said Smith.

"We have emailed Trading Standards and said we will no longer provide food past its use-by date to the public."

He said the company still accepted food on or past its use-by date at the warehouse.

"They will find food past its sell-by date in that area. If it is raw meat we send it to anaerobic digestion and if it is vegetables we will cook it and consume it ourselves," he said.

A Sainsbury's spokeswoman said: "Everyone we work with must meet legal food safety standards as a condition of partnership, so we've had to suspend collections with this partner in West Yorkshire while the investigation is in progress. In the meantime, we'll continue to donate through other local partners in this community to ensure surplus food continues to go to those in need."

A Marks & Spencer spokeswoman added: "We have robust systems in place to ensure we do not sell food past its use-by date to our customers and its important our charity partners have measures in place to ensure the on-pack advice is followed. We're in discussions with the Real Junk Food Project in Leeds on their approach, and in the meantime, our stores in Leeds will donate surplus food to other local charities to help feed those in need."

Set up in 2013, the project redistributes and cooks surplus food provided by restaurants, cafés and catered events.