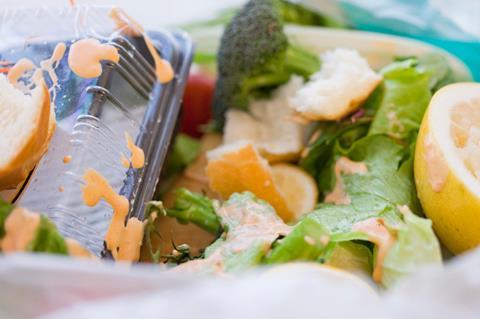 Every year, 100,000 tonnes of readily available and edible food from the UK's retail and food manufacturing sector is wasted – equivalent to 250 million meals going uneaten. Instead, this food ends up in animal feed, used for anaerobic digestion, or even going to landfill, with devastating environmental consequences.
There can be no justification for this level of wastage. At a time of growing food insecurity, no edible surplus food should ever go that far downstream.
The number of UK adults who can't afford to buy food has doubled in the past 15 years.
Some 1.5m Britons went entire days without eating during the height of the Covid-19 lockdown. Recession could make our food insecurity problems still worse. We urgently need to reduce wastage so fewer people are left to go hungry.
The supermarkets rose to the challenge of the pandemic admirably, helping to ensure that some of society's most vulnerable people were still able to access food in a safe environment. Now we need supermarkets to support their local communities in the difficult months ahead by joining with us to solve the food waste problem once and for all.
However, we also recognise that supermarkets' efforts to reduce food waste have been hampered by the lack of holistic solutions available to them. There are a lot of food rescue providers out there, all of them doing fine work, but not necessarily working together.
This is why we've formed a coalition to tackle the problem of supermarket food waste.
At Whywaste, we focus on helping supermarkets to reduce operational food waste. At Karma, we amplify the visibility and help broker the sale of products close to expiry to a wider set of potential customers. At Olio, we redistribute all types of surplus food, including what charities cannot take. By taking this joint approach, all bases are covered.
Becoming a zero-waste business serves as an essential act of future-proofing. There's growing evidence to show that consumers are less tolerant about food waste. Over half of people are valuing food more in light of the Covid-19 pandemic. More than 48% are throwing away less food. Customers are playing their part; they want to see suppliers doing the same.
And yet, in the UK we still throw away 10.2 million tonnes of food waste each year, creating more than 20 million tonnes of greenhouse gas emissions – the same emissions as 3.5 million cars.
Ultimately, legislation may be inevitable. The EU is moving in this direction, while in France, grocery outlets can already be fined for refusing to give away unsold food.
Now is the time to act. We must work together today to pre-empt future legislation and solve the problem for good.
This coalition is just the starting point – everyone in the food rescue industry shares the same core mission. There is great scope for further partnership and collaboration and we are already working to extend the coalition to other providers.
With solutions available at every stage in the food retail hierarchy, and providers taking a joined-up approach to ease the burden on supermarkets, there can be no more excuses for food waste.
Tessa Clarke, co-founder and CEO of Olio, Hjalmar Ståhlberg Nordegren, co-founder and CEO of Karma and Kristoffer Hagstedt, co-founder and CEO of Whywaste