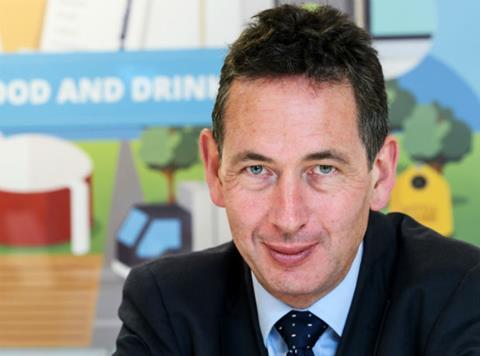 Nearly 100 of the UK's biggest retailers and suppliers have announced plans to start publishing food waste figures by September 2019, in what has been billed as a "landmark moment" in the fight for transparency.

After years of controversy over the lack of measurement and public data, Wrap and the IGD will today announce a new Food Waste Reduction Roadmap, which they said would see the UK emerge as a world leader in the fight against food waste.

As well as all the major food retailers, dozens of the UK's biggest suppliers have agreed to publish details of and take action against their contribution to food waste. The bodies are also aiming for half of the top 250 food businesses to be measuring, reporting and acting on food waste within 12 months and all 250 companies doing so by 2026.

As well as the commitment to transparency, something The Grocer's Waste Not Want Not campaign has called for since it launched in May 2016, today is also being seen as a victory for those who claimed existing industry targets were not strong enough.

The 89 companies that have so far signed up to the Roadmap, announced at the Champions 12.3 event in New York, have aligned themselves behind the UN Sustainable Development Goal of slashing food waste across their UK operations by 50% by 2030.
Critics had accused the industry's previous commitment under the Courtauld 2025 agreement, which is a voluntary initiative to slash food waste by 20% by 2025, of not going far enough.

The Grocer first revealed in November last year that the UK's other supermarkets had agreed with the IGD to follow Tesco's lead and begin publishing their food waste figures. Tesco has been reporting its waste figures since 2013.

Wrap CEO Marcus Gover said today's announcement, including 13 major retailers, was a "transformational" moment in the battle against food waste.

The Roadmap commits the companies to targeting the UN goal and to "measure in a consistent way" their food waste using a template developed by Wrap and the IGD.

The companies have also pledged to act on the figures, by reducing their own food waste, working in partnership with suppliers and helping consumers reduce their food waste.

Crucially, the Roadmap encompasses the entire supply chain from field to fork, which Wrap said was vital. Despite retailers facing the biggest criticism for previous lack of reporting from campaigners, the huge waste on farms and in the supply chain is a much bigger contributor to the UK's estimated £20bn food waste bill.

The announcement comes a year after a report by Wrap claimed that lack of reporting from individual companies was a major barrier in the fight against food waste.

"I think today's announcement is quite transformational," said Gover. "It has taken a huge amount of work, together with the IGD, to get to this point.

"I think the most important thing is agreeing on a common system of measurement because without that it is difficult to persuade companies to publish their figures.
"The fact that we have agreed on this should make them feel more confident. Whilst even now it may take some time for some of them to feel confident, the fact that we hope to have half of the top 250 companies measuring and reporting their food waste figures by this time next year makes the UK a world leader in taking action."

Wrap will also today launch the Food Waste Atlas, billed as the world's first global reporting portal to allow the capture and reporting of global food loss and waste data in one place.

Gover paid tribute to The Grocer's Waste Not Want Not campaign, which he said had been a "key contributor" in getting to this breakthrough stage in the fight against food waste.

"The Grocer campaign has helped to drive awareness and drive action across the industry," he said. "I think it's been a really big part in helping the industry to make history."

IGD chief executive Joanne Denney-Finch added: "The Food Waste Reduction Roadmap presents a huge opportunity for every business within the UK food and grocery industry to provide reassurance for shoppers.
"UK shoppers see industry food waste at the top of their priorities and by working together with the total food chain, we're delighted to have secured a world first, with the UK leading the way in this important area. As a result, I'm confident we will see continued momentum on this high-profile initiative."

Environment minister Thérèse Coffey said: "I congratulate the businesses stepping up to the plate in this ground-breaking commitment.

"The UK is a global leader in measuring food waste and supporting international food waste prevention projects. It is through government, consumers, and businesses working together that we will continue to tackle the unacceptable issue of unnecessary food waste."