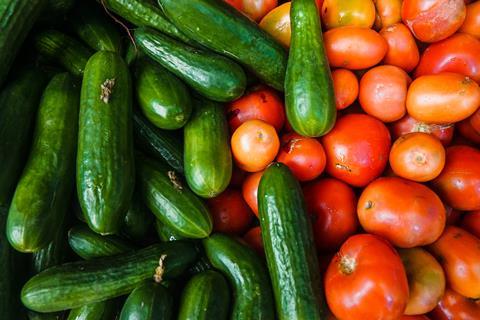 Wrap is readying a week of action next year "to wake the nation up to the environmental consequences of wasting food" it announced today.
The inaugural Food Waste Action Week will run from Monday 1 to Sunday 7 March and focus on showing consumers and industry that "wasted food is an issue that affects everyone – and the planet".
The effort will reach consumers of all ages and "appeal to their hearts and minds", reinforcing Wrap's long-running work in 'citizen food waste prevention'. Hospitality and foodservice will also be a key target of the week, given the sectors waste 1.1 million tonnes of food a year, much of it from food ordered but not eaten.
The organisation is urging potential partners – be they retailers, manufacturers, suppliers or local authorities – to get in touch to discuss how they can get involved in the "ground-breaking, cross-industry event".
"The climate crisis remains one of the biggest and most urgent challenges facing humanity," said Wrap CEO Marcus Gover. "Wasted food has a significant contribution to climate change, and is something we need to address together. Wrap has the data and research to demonstrate the reality of the issue – what we need is for partners to get this date in the diary, and join us in the Food Waste Action Week activities to make wasting food a thing of the past."
The week will also emphasise the connection between food waste and climate change. Wasted food contributes up to 10% of total man-made greenhouse gas emissions, Wrap said, with roughly one third of food produced around the world wasted.
The UK's annual food waste is reducing – down from 11.2 million tonnes in 2007, to 9.5 million tonnes in 2019, according to Wrap.
The not-for-profit said that while the change was positive, more needed to be done to reach the UN Sustainable Development Goal of halving food waste by 2030.
Ben Elliot, food surplus & waste champion, said the week of action next March would "be crucial for raising everyone's awareness of wasted food as an environmental concern".
"I urge businesses from across the food industry to lend their support to this week of action, working with Wrap to share these vital messages and make essential changes that can reduce wasted food," Elliot added.