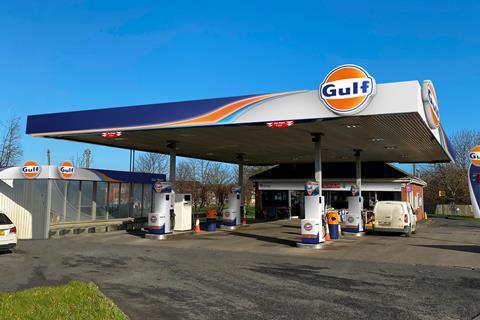 Fuel supplier Certas Energy has purchased seven forecourts in the north east of England as it continues to grow its Gulf network across the UK.
The sites will be rebranded to Gulf in March while each shop is transformed to the latest Spar store design and fascia.
The portfolio of forecourts span Bishop Auckland, Crook, Howden-le-Wear, South Shields, Stockton, West Rainton and Witton Gilbert.
The sites were previously part of Bishop Retail, which was acquired by Marla and Gus Saggu in 2012.
"We are delighted to have concluded this acquisition of seven well-run forecourts and a highly capable and community-minded team of people," said Certas Energy director Richard Billington. "It's a good fit for our business and adds further strength to our company operation.
"We already have a strong Gulf presence in the north east and we are taking on a healthy business that will be further enhanced by our stunning new Gulf livery and award-winning loyalty platform, Oomph.
"Working alongside Spar and with ongoing investment, we see huge potential at each location."
Marla and Gus Saggu said: "It feels like the end of an era but we are very pleased to be handing over the business and, in particular, our people to Certas Energy who, we are sure, will do great things with them."