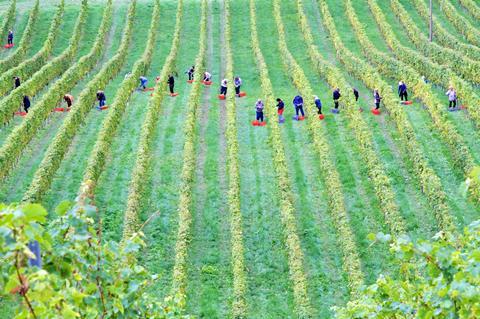 The government has thrown its weight behind backbench MP calls to push supermarkets to make bolder steps to help customers buy British when they shop online.
Last month, backbench MPs suggested retailers should have 'buy British' sections online, which has now received support from the government.
Defra secretary Thérèse Coffey will also support campaigns that endorse the taste and quality of home-grown meat and dairy products.
On the NFU's Back British Farming Day, the government has also confirmed farmers producing sustainable British food under environmental land management schemes will be able to use them to help meet public procurement standards. The government said this would help British farmers and allow the public sector to benefit from more British food.
Additionally, the government has started the recruitment drive to appoint five extra agri-food attachés to unlock new trading markets to boost British exports.
"This government will always back British farmers who produce some of the highest-quality food in the world, contribute billions to our economy, and are the custodians of our countryside," said Coffey. "Today's announcements are acting on commitments made at the Farm to Fork Summit and driving forward our new farming schemes to deliver a profitable and sustainable food and farming sector that delivers for people and our planet now and into the future."
The government has also announced a £4m fund opening by the end of 2023 to improve productivity, enhance animal health and welfare and encourage investment in new technologies at small abattoirs as part of a plan to make it easier for them to operate.
"I continue to do all I can to support British farmers and growers and our flexible new farming schemes and continued investment in technology and automation are already delivering positive outcomes for domestic food production and the environment," said farming minister Mark Spencer.