For a company known as 'the premium pork specialist', Cranswick has its finger in a surprising number of other pies. As well as processing fresh pork, bacon and sausages, it opened a pastry factory last year that now makes premium pies and pastries for Marks & Spencer. It also supplies a wide range of cooked and Continental meats - including chicken and beef products - as well as burgers, filled pasta, olives and sandwiches to the mults and foodservice.
And that's just the beginning, says CEO Adam Couch in an exclusive interview with The Grocer at Cranswick's state-of-the-art bacon factory in North Yorkshire. "In five years' time, I'd like us to be recognised not just as a premium pork business but a premium food business," he says. "Clearly we have already broadened our remit and we want to do more."
"We'll only go into a category where we think we can add value. Our acquisitions tend to be very conservative"

Adam Couch
In his bid to transform Cranswick into a premium food business, a play for the UK's poultry or beef markets could even be on the cards, he reveals - not to mention international expansion.
Couch says he isn't ruling out anything. "Yes, we would look at other protein sectors and our skill-set does lend itself to being able to process some of these other protein products, so there are a number of areas we could look at," he says.
In terms of its premium positioning and pricing, beef could be an obvious fit, but Couch can also see potential in poultry, where there has been less premiumisation. "Pork and poultry sit together quite well as sectors - they're both very affordable - but I wouldn't say there's one protein that's more obvious than any of the others," he adds. "We'd look at everything."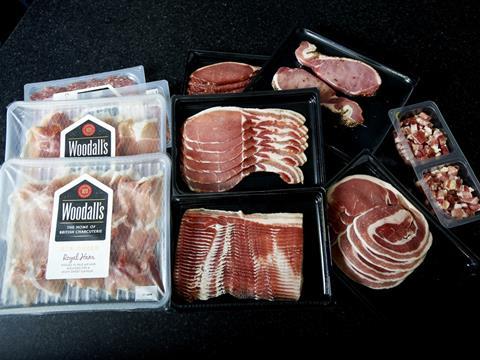 At the same time, Couch is keen to manage expectations. Just because Cranswick makes beefburgers doesn't mean it ultimately wants to process its own cattle, he stresses. The poultry sector is highly consolidated already, he adds, laughing at the idea of going head to head with Ranjit Singh Boparan's 2 Sisters Food Group. "We'll only go into a category where we think we can add value," he insists. "One thing we don't tend to do is be big acquirer of other businesses: our acquisitions tend to be very conservative."
The company's biggest M&A deal was its 2005 purchase of Perkins Chilled Food for £80.6m, which enabled it to enter the sliced cooked meats market. "That was quite a leap for us and the first time we had taken on any real lending," Couch says.
Typically, Cranswick acquires small, artisan producers, which it then scales up. It bought family-run butcher's Jack Scaife in 2004 and renamed it the Cranswick Gourmet Bacon Co, through which it now supplies premium bacon to the mults. A similar strategy could work in other protein sectors too.
Beyond the UK
Couch's vision isn't just about moving beyond pork, though. He also wants to expand geographically. "We are very much a UK-based business, but exports are becoming increasingly important for us. I would like to see us have operations further afield as well."
snapshot
Name: Adam Couch
Job: CEO of Cranswick
Appointed: August 2012
Age: 45
Family status: married, two boys
Lives: East Yorkshire
Education: accountancy and finance, University of Hull
First job: Accountant
First job in the meat industry: graduate trainee at Grampian Food Group, June 1991
Hobbies & interests: cycling, skiing, rugby
Favourite pork dish: pulled pork
Top of the agenda is China. Cranswick already exports there and plans to open an office in Hong Kong within the next 12 months, with a view to developing a presence on the mainland as well. Closer to home, Germany and the Netherlands are other obvious targets.
Back in the UK, meanwhile, supply is a key priority. Nearly eight years after it last owned livestock, the company bought East Anglia Pigs last April and then added 3,000 pigs from Dent in December. Cranswick now owns roughly 25% of the 40,000 pigs it processes a week, a percentage Couch says will slowly increase. "We have no intention of doing anything ridiculous like taking it to 100%, but perhaps to 30% to 35% over the next 12 to 18 months."For the pigs Cranswick won't own, forging long-term relationships with farmers is a priority. "Security of supply is absolutely key," says Couch. "A few years ago, three-year supply contracts would have been fairly unusual, but they are becoming more common."
Most of the pigs Cranswick owns and about 40% of those it processes are outdoor-bred, but with improvements in welfare standards, Couch sees indoor production playing a more important role in the future. "Clearly, you lose the outdoor premium, but there are a number of Freedom Food indoor farrowing systems now. We would always do it with welfare in mind."
However, he acknowledges: "There are a lot of dilapidated buildings out there. There would have to be a lot of investment and that's quite a leap of faith for individual producers. We in the processing sector would have to put that investment in."
If this happens and Couch fulfils his ambition to diversify into other proteins and on the international stage, Cranswick is likely to outgrow its 'premium pork specialist' moniker sooner rather than later - even if Couch is not quite ready to take on Boparan yet.