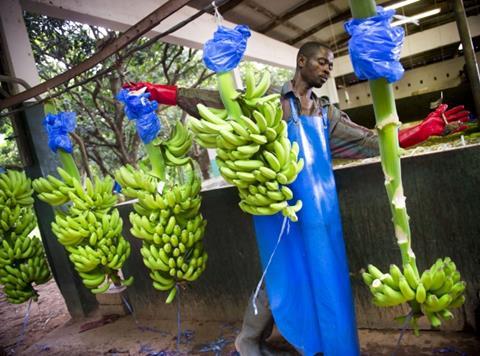 Retailers have hit back at the Fairtrade Foundation after it blamed UK price wars for putting the squeeze on banana producers' prices.

In the Britain's Bruising Banana Wars report launched on Monday, the Foundation published scores for nine retailers based on their banana sourcing. The Co-op achieved the highest score - 90 out of 100 - and Aldi the lowest at 19.

Asda, which scored 49/100, rejected the Foundation's claim that price wars had an impact on producers. "There is no link between the price paid by our customers and the price paid to our growers," it said.

Morrisons, which came seventh with 24/100, claimed its direct souring model actually ensured better returns for growers as it took cost out of the supply chain.

"We do not agree with Fairtrade Foundation's implication that no payment system other than their own can deliver a fair deal for workers," said a spokesman.

Aldi said it was disappointed with the findings and that all its bananas were certified by the Fairtrade Foundation, Global Gap, the Soil Association, the BRC or Control Union. It worked with suppliers to ensure that "everyone in our supply chain is treated fairly," added a spokeswoman.

The Foundation called for urgent government intervention in the UK banana supply chain.

"The poorest people are bearing the cost of our cheap bananas and they have to work harder and harder, as what they earn is worth less and less in their communities," warned CEO Michael Gidney.
More on this story: Banana pricing needs action, Fairtrade Foundation warns