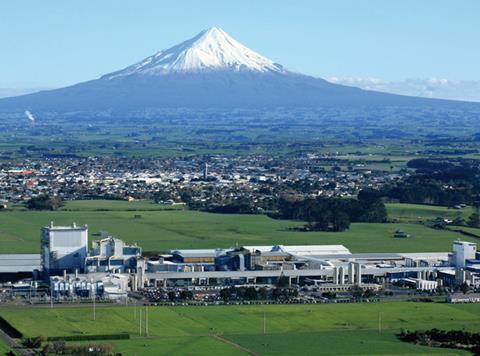 Fonterra has issued a precautionary recall of 8,700 bottles of fresh cream in New Zealand after tests indicated the presence of E.Coli in some bottles.
The recall relates to 300ml and 500ml bottles of Anchor and Pams-branded fresh cream with a best before date of 21 January 2014.
"We are sorry for the inconvenience and concern this recall might cause but food safety and quality are our top priorities," said Peter McClure, MD of Fonterra Brands NZ.
Fonterra implemented the recall after quality tests showed there "may be the presence of E.Coli" in some bottles, it said.
The cream was distributed in New Zealand's North Island and Fonterra said the recall does not affect any other Anchor or Pams products.
Annually, Fonterra produces 17 million bottles of fresh cream in New Zealand.
"We've had no confirmed reports of illness from public consumption, although we have received calls from some customers who have contacted us with minor stomach upsets," said a Fonterra spokesman.
There was no impact on any other product including products that were exported by either Fonterra Brands NZ or Fonterra, and all batches of cream made with best before dates after or before 21 January met food quality and safety standards, he added.
Although Arla UK sells Anchor-branded cream in the UK, it is not sourced from Fonterra and none of Arla's Anchor-branded products are implicated or affected by the recall.
This week's cream recall comes after Fonterra carried out a major recall of whey protein concentrate in August last year. Further tests showed it was a false alarm.
It prompted Danone – which sources dairy powders from Fonterra – to recall its own products across eight markets in the Asia-Pacific region. The French dairy giant claimed it would lose €350m in sales as a result of the Fonterra recall.
Danone is now seeking legal redress from Fonterra and is in the process of terminating its long-term contract for supply of base powder by Fonterra.