Meet the buyers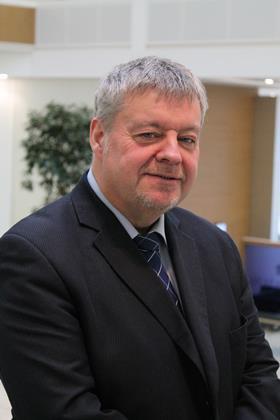 John Yates, frozen fish, ready meals and pizza buyer,
The Co-operative Food
John has been part of the buying team for frozen products since 2008. With a focus on fish, ready meals and meat-free produce, it is a varied role. Previously, the temperature was at the other end of the scale, as he looked after hot food, deli and rotisserie for The Co-operative. Away from work he can be found listening to his extensive rock and blues collection or playing a spot of golf.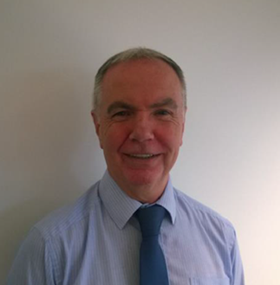 Paul Dumbrell, interim frozen food buyer, Booths
With over 40 years' experience as a chilled/frozen food buyer, there's not much Paul doesn't know about the category. He's worked for for Safeway, Locost, Nisa, The Co-operative Group, Makro and now Booths. He is covering maternity leave for Gemma Addison in buying frozen and chilled foods.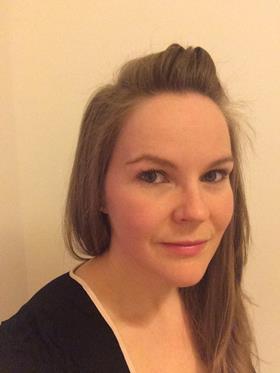 Claire Richardson, product developer for frozen food,
Marks & Spencer
Having graduated in 2006 Claire joined Sainsbury's Product Development grad scheme and later moved to Gu Chocolate Puds to get a better understanding of the branded side of things. Following that she moved to Little Dish and then M&S, where she's been for the past two years.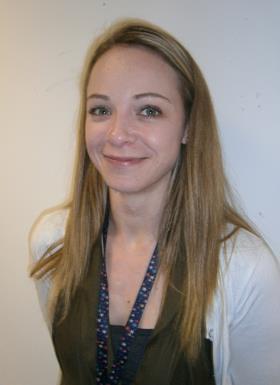 Charlotte Tyne, trading manager for frozen foods, Budgens
Charlotte joined Budgens 18 months ago as trading manager for frozen foods. Prior to this she was a category manager designate at Booker and spent two years on the graduate programme at British Sugar.

What are the best and worst things about your job?
CT: The best part of my job is seeing new launches complete successfully, getting positive customer feedback and working with the suppliers and retailers to really make it work. I like the fact that frozen food is also a bit of an unsung hero too; it goes under the radar but is secretly very exciting. The worst part is waiting and hoping for the British summer to kick in so we can sell our ice creams!
CR: I get paid to eat ice cream – how many people can say that and it be true? The thing I love most is seeing customers buying products in our stores which I have developed from scratch or when a customer takes the time to call M&S Customer Care and tell us how much they love our products. That really makes my day.
PD: Working for a family business that is passionate about its people and customers and allows me the autonomy to get on with my job. We have the opportunity to bring new products to our customers in particular our Booths brand and enjoy the success that follows.
JY: The people, the place, and The Co-operative's values are all at the top of the list of things that I enjoy most about my job, along with the chance to put great products on our shelves in communities all over the country.
What was the best launch in frozen food in 2014 and why?
CT: Our best frozen food launch last year was Judes Ice Creams. It was really exciting to see them added as a supplier, they're a lovely brand and they really fit with the Budgens ethos of enlisting interesting and affordable artisan brands. We added three flavours – vanilla, chocolate and salted caramel and our customers have responded really well to all, with salted caramel already a firm favourite.
PD: We completely re-launched and re merchandised the 'Cook' frozen ready meals ranges in our stores in September and have had phenomenal success in driving sales across the range since then. There is a major launch from Birds Eye this year on a new range called 'Stir Your Senses'. We have been first to market on this range. They are 'pan cook' frozen meals that are quick and convenient and will add something different to the frozen category. We have also launched a range of six varieties of Booths Ice Cream 900ml tubs in January 2015 giving us our first own brand products in this sector.
CR: Within M&S, our range of new frozen meals which are the first of their kind in UK retail and have blown customers away with the quality and flavour delivery.
What's the best way for a supplier to approach you with a new product?
CT: I love it when a supplier approaches with a really robust plan, when they come to the table with all the necessary information and with fixed and honest timelines for launch. It's also great when they put a bit of effort into thinking outside the box in terms of what added extras they can offer.
PD: Our 'Meet the Buyer' days are perfect for suppliers to come and present any new products. They have a 15 minute window in which to convince us that the product is right for Booths customers.
JY: Quite simply, give me a ring.
What's your pet hate when approached by a brand with NPD?
CT: Changing timelines – they lead to us misinforming our retailers and that's unfair on everybody. Also, lead times that are too short and expectations that don't fit with the time available.
PD: My biggest annoyance is suppliers that bring products that are totally unsuitable for the Booths customer. They do not understand our business or our customer type and the products that they come to Booths to buy.
What key developments will shape the market in 2015?
CT: This year the main trends shaping the market will be a renewed interest in the values of frozen food and the increasing importance of convenience. There's shift happening and it's removing the old-fashioned stigma that 'freezer dinners' have often suffered from. The freezers of 2015 will be filled with frozen herbs and other quality ingredients that help people to cook from scratch whilst minimizing wastage. The more upmarket frozen food arena will also continue to grow.
PD: 2015 will continue to be a tough year for frozen as it fights for sales against chilled. Booths performance is currently ahead of the market and our challenge is to further the growth by bringing the right products to our customers.
JY: From what we have already seen and know, I would expect growth in this category in 2015. It's a dynamic market and we will see changes in terms of both proposition and, new lines to engage consumers.
CR: 2015 is set to be an exciting year within frozen as more and more customers are realising the incredible quality products which can be bought from the freezer. We have some brilliant new ice creams launching in April and have almost finalised our Christmas range which will allow us to offer our shoppers some fabulous new products.
Back to: Frozen aisles get squeezed
Forward to: Our global NPD top 10