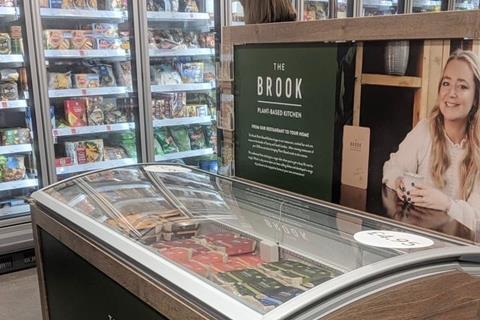 Plant-based brand The Brook has launched branded freezers into Central England Co-op.
The freezers, which offer a range of the brand's frozen ready meals, desserts and cooking sauces, have rolled into two stores in Lichfield and Earlsdon this month, with an eye to growing their presence over the coming months, said The Brook founder Thea Brook.
Central England Co-op price and promotions analyst Grace Barsby said the retailer was "always looking for great new distinctive, local products".
The Brook's range "takes these boxes with some really delicious and healthy plant-based ready meals", she added.
The brand made its debut in retail in 2019 with dishes based on meals sold at founder Brook's eponymous restaurant in Wallington.
Last autumn saw it smash a £200k crowdfund in one day, through which it offered a 5.4% stake in the business with a pre-money valuation of £3.5m.