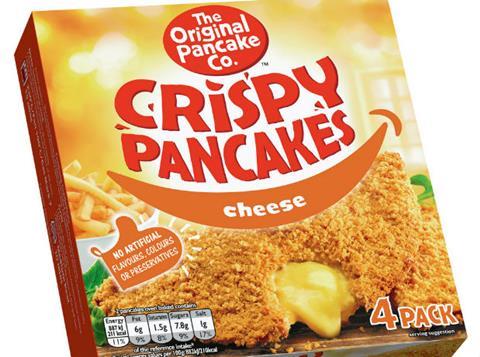 Young's Seafood has revealed details of its new Original Pancake Co brand, more than two months after The Grocer reported the supplier's plan to unveil a range of savoury frozen pancakes.

Scheduled to roll out from mid-April, the Original Pancake Co products will be in the style of Findus Crispy Pancakes. Young's lost the rights to that brand after it was spun off into a standalone company when its owner, the European arm of the Findus Group, was sold to Nomad Holdings in a £500m deal last autumn.

The news of the Original Pancake Co's launch follows a report last month, again by The Grocer, that Nomad is apparently working on a revival of Findus Crispy Pancakes' through its Birds Eye arm. The much-loved frozen product had been the subject of social media outcry over fears it would disappear from UK supermarkets.

The Grocer understands the new Findus Crispy Pancake range is also due to launch this month, going head to head with the new range from Young's.

Young's said its crispy pancakes would be initially available in three variants - Cheese, Minced Beef & Onion and Chicken, Bacon & Sweetcorn - all of which will come in packs of four (rsp: £1/220g).

The launch will be supported with a multi-channel PR, social media and digital media campaign, it added.