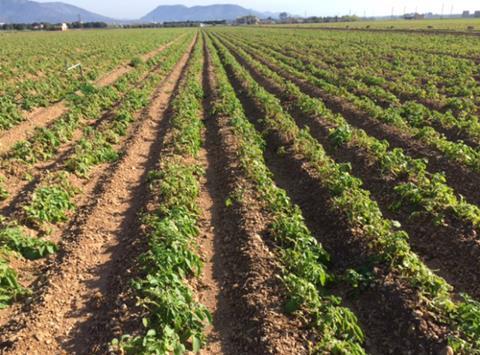 Majorcan new potatoes will be on Tesco shelves on time this year, despite extremely wet weather causing vegetable shortages in mainland Spain.
Supplier Branston said it would deliver on schedule, meaning the seasonal potatoes will be in store from Monday (20 March) for five weeks (rsp: £1.99/kg and £1.25/750g).
Earlier this year, retailers experienced salad shortages due to heavy rain in the Murcia region of Spain. Courgettes, lettuce and tomatoes were among crops affected. However, Branston insisted the flooding had not affected potato supplies in Majorca, which sits off the east coast of Spain, northeast of Murcia.
"Spanish produce has hit the headlines lately following serious floods," said George Christoudias, sales and marketing director at Branston. "Thankfully, this hasn't affected our Majorcan growers' harvest, and we're looking forward to offering Tesco customers some delicious new season crops this spring."
Branston has launched Seasonal Spuds, a consumer initiative to champion seasonal potatoes' "health, versatility and affordability". A dedicated website and social media activity will offer information and recipes.