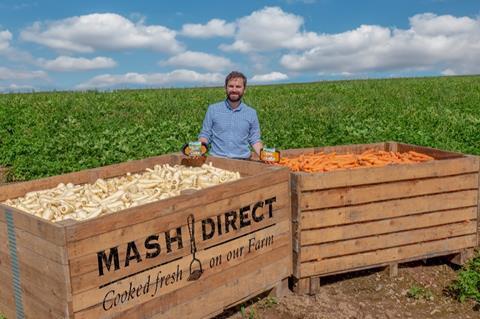 Mash Direct has benefited from the Brexit-linked disruption to UK retailer supply chains in the EU by securing its first-ever M&S listings in Ireland.
Eight of the Northern Irish grower's prepared veg lines went on sale across M&S's 18 stores in the Republic of Ireland last week, said COO Jack Hamilton.
The business has also expanded its presence in Iceland, which has doubled the amount of Mash Direct products it sells across its 27 stores on the island of Ireland to 12, he added.
M&S in particular has faced significant difficulties in maintaining its non-GB supply chains since the end of the Brexit transition on 1 January.
With the retailer facing empty shelves across many categories last month, M&S CEO Steve Rowe warned a third of its food products were subject to new tariffs on exports to the EU under the UK's trade deal.
He added that additional "complex administrative processes" would also "significantly impact" M&S's businesses in Ireland, the Czech Republic and franchises in France.
While Hamilton stressed Mash Direct had been in discussions with the retailer for some time, he suggested Brexit created big opportunities for NI-based suppliers, who were "uniquely able to supply both GB and Ireland and have the best of both worlds".
Food businesses had faced "a lot of headaches" as a result of new trading arrangements, but Mash Direct was "an agile business that can move quickly and is here to help any retailer", he said.
"From our experience local works really well, especially since the start of the pandemic. People want that local message and want those local products on [Irish] shelves."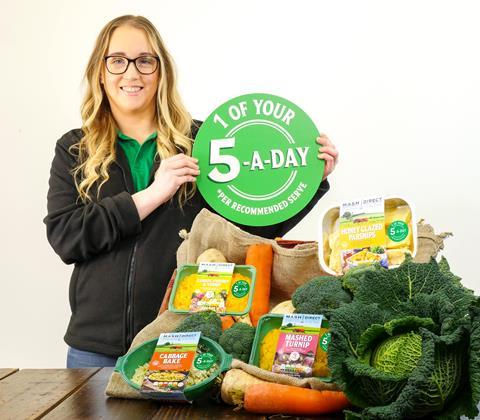 It comes as the business this week launched an online marketing campaign, designed to encourage shoppers to eat more veg.
Dubbed the 'Five By Five Challenge', the campaign runs until 7 March and sees the supplier give consumers the opportunity to win a week's supply of veg if they can show evidence on social media they are eating five portions of vegetables per day.
Mash Direct has also partnered with wellness influencer Charlie Watson on her digital platform The Runner Beans as part of the push and published a bank of recipes on its website.
The campaign follows research by frozen veg supplier Strong Roots last month that warned about 6.5 million people in the UK were unable to afford or access enough fruit & veg to lead healthy, balanced diets.
According to its study of more than 1,000 households earning less than £26k per year, 45% of people aged 18 to 34 live in what Strong Roots described as 'veg poverty'.