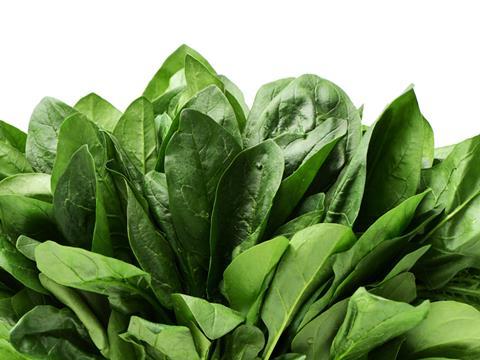 Widespread spinach shortages have hit the mults as a result of heavy rains in Spain.

Waitrose, Tesco and Sainsbury's are among the retailers affected by the shortages, caused by the heaviest rainfall for 30 years in key growing region Murcia.

At 4pm on Thursday (12 January) there were no fresh spinach SKUs available on the Sainsbury's website.

On Tesco's website, packs of its Redmere Farms spinach (200g), own-label baby spinach (240g), Fresh & Naked spinach (125g) and its own-label watercress, spinach and rocket (80g) were all marked as "currently not available".

Waitrose has also been hit by tightening supplies, with shoppers reporting empty shelves, and in-store notices apologising for the lack of spinach and warning the shortages could last for as much as three weeks.

"We are workintg closely with growers to maximise availability," said a notice in its Clapham Junction store.
Rainfall in Murcia - which provides about 80% of Europe's fresh produce during the winter months - had left some fields reduced to just 30% capacity after receiving between 150 to 250 litres of water per square metre, said grower body the Leafy Salad Growers' Association earlier this month.
"Spinach is like gold dust here in the UK," added a spokeswoman for the Association on Thursday.
"The flooding in Murcia has been compounded by unseasonably cold weather in Italy and Greece, meaning supply from there has also been halted," she said. "Shoppers will notice that supermarkets will begin to run out of spinach in the coming days if they haven't already, so it's time to turn to another leaf for now."