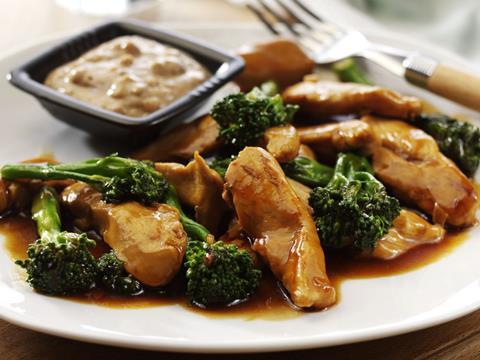 Tenderstem sales are booming as health-conscious Brits embrace the latest diet trend.
Volume sales of Tenderstem are up 25% this year and UK brand licensor Coregeo attributed demand to the fact the brassica is a favourite of Joe Wicks, aka 'The Body Coach'.
A self-proclaimed 'online nutrition coach', Wicks has close to a million followers on Instagram and published his Lean 15 cookbook in December, with several recipes featuring Tenderstem prominently.
"Joe Wicks has been a Tenderstem fan for a number of years, but the past six months have really seen his profile skyrocket," said Michelle Toft, chief marketing officer at Coregeo. "We've seen a sharp spike in demand for Tenderstem since Lean in 15 was published."
Coregeo had also made a big investment in a brand-focused marketing strategy for Tenderstem in recent years, and the brand is now the fifth largest in fresh produce, she claimed.