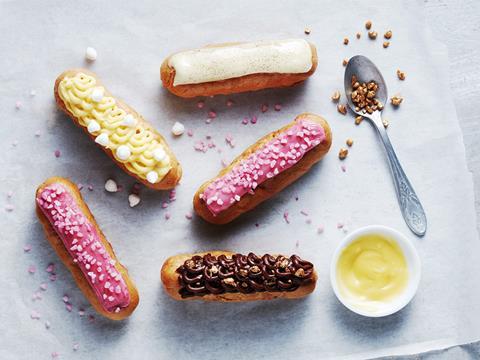 Newly listed Bakkavor is plotting a global expansion push after posting solid maiden results, though sales growth was hampered by the need to pass on rising costs.

The UK currently accounts for around 90% of the ready meal giant's business, largely concentrated on contracts supplying the big four.

However, Bakkavor believes it can capitalise on the growing demand for fresh prepared food internationally, particularly in China and the US.

Bakkavor increased its annual international revenues by 10% last year and hopes new projects in both countries will supercharge global growth. Construction is under way on a meals facility in Texas and a bread facility in Charlotte in North Carolina, while in China a multi-category facility in Haimen is nearing completion.

Bakkavor CEO Agust Gudmundsson commented: "Our market in the US used to be a niche one, but now it has turned into a mainstream one. We are building business with stores that cater to people with more disposable income. This allows us to pass on cost increases to customers."

"The biggest obstacle to growth is supply. The new project in China will increase our capacity, and bring in Western-style technology to the area."

Simon Burke, chairman of Bakkavor, added: "All four development projects will have people with expertise from the UK that will be exported, and the experience will be on hand with such areas as dealing with equipment. The commissioning phase is important, but these ventures are long term investments, rather than delivering massive numbers immediately."

Bakkavor, which listed in November 2017, announced on Wednesday that like-for-like sales rose 5.4% to £1.8bn for the year to 30 December 2017, with total revenues up 4.6%. Adjusted EBITDA was up by 4.2% at £152.6m, but statutory profits before tax were £24.1m lower than a year ago at £39m, largely due to refinancing costs and charges related to its public listing that was scrapped and then resurrected days later.

Corporate brokers Peel Hunt said that Bakkavor had now passed on higher input costs, but volumes were currently lower than hoped for in the UK as retailers focused on margin improvement.

Gudmundsson said: "We hope that volumes will increase in the second half of this year if consumers feel the effect of the levelling off of inflation."

"Costs such as Labour expenses will need to be mitigated by efficiency gains and people management."

The company said innovation would be a key driver of future expansion, illustrated by its £35m investment in a desert facility in Newark in Lincolnshire.

Overall, it spent a total of £79m of capital expenditure projects last year, accounting for 3.1% of all spending.

Peel Hunt added that all of the new projects in the UK and overseas should result in higher sales growth. The additional deserts business in the UK estimated to add £45m in annual sales, helping to support the company's target of 5% annual growth in the UK and 15% internationally.