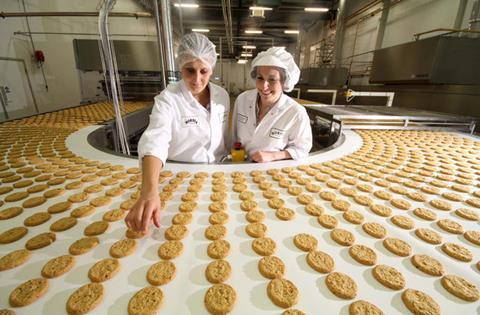 Border Biscuits has secured a seven-figure bank funding package as it aims to take a bigger bite out of the baked goods market in the UK.
The biscuit maker, which supplies all the major supermarkets, as well as wholesale, food service and independents, has added a new production line to its facility in Lanark as part of plans to grow its market share south of the border.
Founded in 1984, with just four varieties, Border now produces more than 24 types of biscuit and generates revenues of almost £15m.
"Our latest funding package from Clydesdale Bank will allow us to significantly expand our operations and grow UK and international sales," said Mark Bruce, UK sales and marketing director.
Border, which has been a Clydesdale Bank customer since 2013, sells more than 24 million of its Dark Chocolate Ginger biscuits, the business' most popular product.