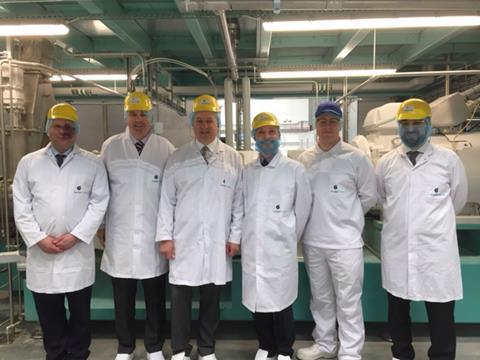 Hertfordshire-based food coatings supplier Bowman Ingredients has opened the UK's first dedicated gluten-free manufacturing site after securing a £6m funding package from HSBC.
The purpose-built manufacturing plant will be the first of its kind in the UK to wholly produce and develop gluten-free, egg and dairy free food coatings, such as breadcrumbs, batter mixes, dry mix marinades, for various meat, fish and vegetable products.
The HSBC funding package provided support with infrastructure costs and new equipment to help Bowman Ingredients grow its market share outside of UK and Europe, in the gluten-free sector as well as creating over 20 new jobs.
Bowman Ingredients, formerly known as Bowman's, was established in 1857 as a family-run flour milling business.
The company has since expanded its reach internationally with manufacturing operations in South Africa, Australia and Thailand, producing food coatings for retail and foodservice brands globally.
Bowman withdrew from the milling market in 2016 to concentrate on its ingredients business, selling its Whitley Bridge flour heat treatment plant to Whitworths and ceasing trading milling operations at its site in Ickleford in Hertfordshire in September last year.
Bowman CEO Rory Bowman said the investment will "will take the business to a whole new level".
He said: "We have been at the forefront of innovation in gluten-free for 15 years… The purpose-built site will ensure we can continue to develop innovative products, increase flexibility and improve response times."
Kevin Draper, relationship director for HSBC Corporate Banking in the south midlands, commented: "Having supported Bowman Ingredients in 2011 with a significant capital project, we are pleased to see how the business has evolved and again delighted to support this further innovation and expansion."
Its most recent accounts for an extended period of 75 weeks to 4 October 2015 showed annual sales of £111.5m and a pre-tax profit of £2.25m.