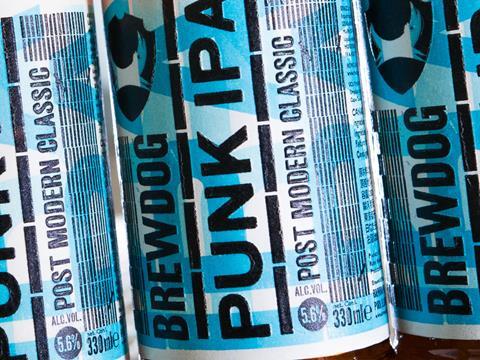 Craft brewer BrewDog has launched another crowdfunding pitch to raise up to £10m and help fund its continued global expansion.
BrewDog launched its latest crowdfunding bid on Friday and has already raised £1.425m by Monday afternoon from almost 600 investors, with the largest individual investment currently standing at £50k.
The bond, which requires a minimum investment of £500, will generate a 7.5% annual interest rate with a capital sum returned biannually throughout the term of the bond.
The capital raised, with the target ranging from £500k to £10m, will go towards fuelling the company's UK expansion and growing its reach internationally.
The funds will support BrewDog's brand new 100,000 square foot brewery in Columbus, Ohio, as well as the development of a new sour beer facility in Aberdeenshire.
BrewDog founders James Watt and Martin Dickie launched the first round of their pioneering 'Equity for Punks' programme back in 2009. To date more than 50,000 people have invested in the BrewDog business, contributing more than £26m over the past six years.
James Watt commented: "We're serious about this craft beer crusade, and to keep getting great brews into the hands of as many people as possible means breaking new ground, searching out new territories, and conquering every single corner of the globe.
"We've been solidly profitable every year since 2008, and we're on track to deliver EBITDA in excess of £6m in 2016. We've smashed some serious crowdfunding records to date, and this Bond offers an additional way for people to put their money where their mouth is and get an awesome return as well."
Now the number one craft brewery in the UK, BrewDog shipped the equivalent of 41 million bottles of craft beer in 2015. BrewDog has been in top position in The Grocer's Fast 50 list of the most rapidly expanding food and drink firms for the past two years.
Investors are offered discounts in BrewDog bars and its online shop for the duration of the bond.