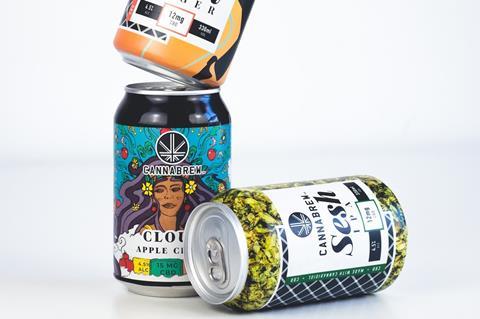 CBD craft beer startup Cannabrew has beaten a £150k crowdfunding target to raise cash to launch the brand into supermarkets.
Elliot Horner started the Lancaster-based business in 2019 after recognising the growing trend for CBD products, which he has used to aid recovery, inflammation and soreness after years playing semi-professional rugby.
The brand currently offers a three-strong range of an IPA, a lager and a cider, with a more CBD-infused beers set to hit the market later this year, including alcohol-free varieties.
Cannabrew has currently – at time of publishing on Thursday (12 May) – raised almost £210k from 203 investors on the Seedrs platform, valuing the business at £950k.
It plans to use the funds to expand the Cannabrew team, scale production capacity and secure a listing in a major supermarket.
"Despite little backing, we have already achieved so much in such a short space of time," Horner said.
"Now we have the capital to grow, and I am so excited for what the future holds within this company. It feels as though we haven't even touched the surface, and I can't wait to explore the next steps."
The business also has plans to make its brews available in kegs to supply the on-trade as pubs reopen following lockdown.